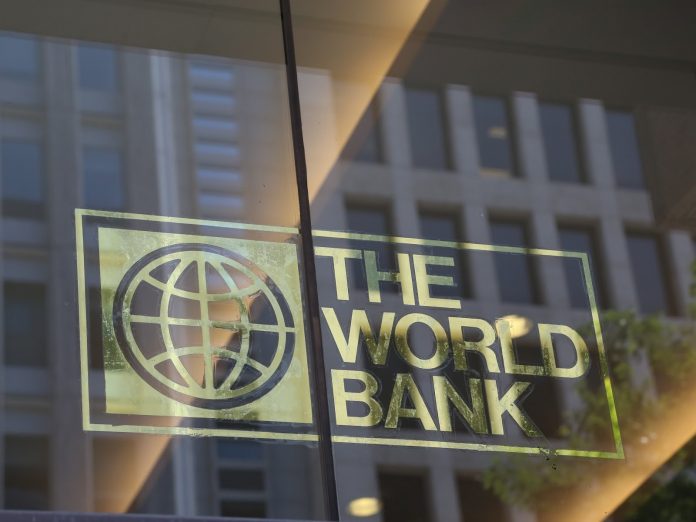 LAHORE: A report by World Bank (WB) entitled "The Web of Transport Corridors in South Asia", says CPEC investment in road, railways and ports could help Pakistan boost its economy and decrease poverty.
In a press release published on its website, the World Bank said the report has been prepared in partnership with Asian Development Bank, Japan International Cooperation Agency and United Kingdom's Department for International Development.
Not only CPEC investment could decrease poverty, but the report mentions it would also allow to spread benefits widely and aid the population affected by this trade route.
The report highlights various transport corridors cost would cost trillion of dollars to execute across Asia and would cause financial resources to surpass from what is available.
It added the countries executing these transport corridors require to prioritize the budding corridors capable of yielding the anticipated transformative effect for their respective economies and population.
Also, geopolitical consideration and engineering designs could play a key role, but robust economic analysis is critical to designing truly successful corridors, the report asserted.
Regarding such big transport investments, the report said generation of wider economic benefits was contingent on the population density in the areas they cross.
Also, the report highlighted that the populations ability to propel a structural transformation on these routes was contingent on several factors; its skills or restrictions on domestic land utilization.
As per the report "The new transport infrastructure must come with the means for people to take advantage of the improved connectivity right from the start."
One of the authors of the report commented "The largest economic gains from investing in transport corridors may arise from urbanization and job creation around this new infrastructure, rather than from many more vehicles using it."
And World Bank economist Martin Melecky added "not all corridor investments are equally successful in creating large economic surpluses that spread fairly throughout society."
The report analyzing the Golden Quadrilateral highway in India found positive impacts of it which included increased economic activity and contributed to better non-farming jobs for women.
But the report highlighted that air pollution in such transportation corridors also increased simultaneously and gains in household consumption weren't shared on an equal basis across connected districts.
World Bank's Country Director, Pakistan Illango Patchamuthu said "The upcoming Khyber Pass Economic Corridor project is a positive example, where trade facilitation and the development of local economic activities are explicitly integrated in the design of the project".