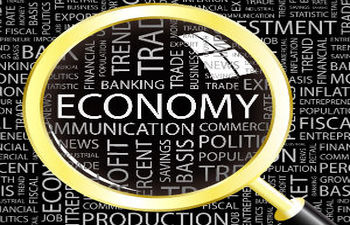 ISLAMABAD: With the budget announcement looming, the government is expected to release the economic survey for present financial year 2017-18 on April 26th.
The economy is expected to grow at around 5.7 percent and the economic survey would feature financial losses incurred during wars and up to date poverty figures, reported The News.
According to economic adviser Ijaz Wasti of Finance Ministry, the plan was to release the economic survey on April 26th, one day before the budget is presented in the National Assembly on 27th April.
A meeting of the National Accounts Committee (NAC) is expected to take place in second week of April to determine gross domestic product (GDP) growth rate for retiring financial year 2017-18, said officials.
Once NAC computes GDP growth rate, an executive summary of the survey will be available for release, added officials.
The economic managers have expressed faith that Pakistan will attain a growth rate in between 5.6 to 5.7 percent for FY 2017-18, due to better performance in large-scale manufacturing and other sectors against the projected target of 6 percent.
Officials shared that various ministries are working under the purview of an inter-ministerial committee to determine the cost incurred due to war on terror since Pakistan's decision to ally with US in late 2001.
Official projections put the figure at around $123.13 billion.
An official said this figure will rise by a few billion dollars after including losses incurred during outgoing financial year.
Also, the officials cited Planning Commission is also carrying out work to compute the latest poverty figures, which would also be part of this year's economic survey.
A very strong committee has been setup with GM Arif at the helm and constituting of various experts.
This committee will provide go-ahead to latest survey carried out by Pakistan Bureau of Statistics (PBS) to determine poverty projections on basis cost of basic needs (CBS) and not on calorie intake requirements on per adult per day basis.
Mr. Arif stated another meeting would allow the committee to conclude the findings of PBS on poverty assessment.
Planning Commission is making strenuous efforts to publish a separate poverty report which would include up to date poverty projects and trends by next month.
And the committee is expected to meet within two weeks' time to approve the poverty figures.