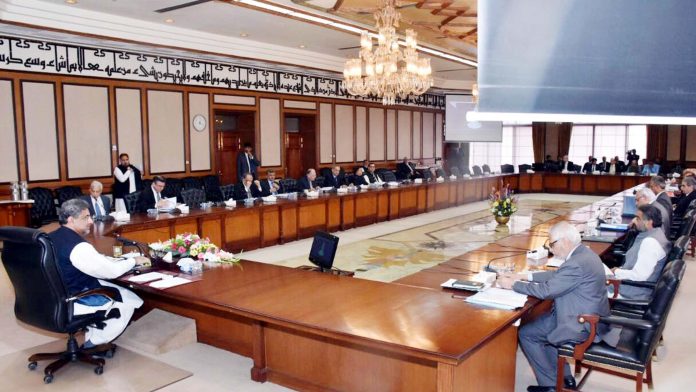 ISLAMABAD: Prime Minister Shahid Khaqan Abbasi chaired a meeting of the Economic Coordination Committee (ECC) of the Cabinet here at the Prime Minister's Office on Tuesday.
The ECC accorded approval to Pakistan State Oil (PSO) for the import of furnace oil to be used by the power sector. The decision has been made to cater for adequate fuel stock and supply in the coming months.
Transportation tariff for Machike – Taru Jabba Oil Pipeline (427 Km) project was approved by the ECC. Tariff will be ratified by OGRA after due process. The project will be completed in three sections and envisages environment-friendly and safe movement of fuel.
The project will also provide for additional storage of fuel and enable supply to major distribution centres in central and northern Punjab and Khyber Pakhtunkhwa. The ECC further directed that all future pipeline projects will require the approval of the Cabinet.
In order to ensure stable and reliable power supply through the National Grid System and to enhance NTDC system capacity, the ECC accorded approval for issuance of Government of Pakistan Sovereign Guarantee against financing facility of Rs9,846 million from local banks for NTDC projects.