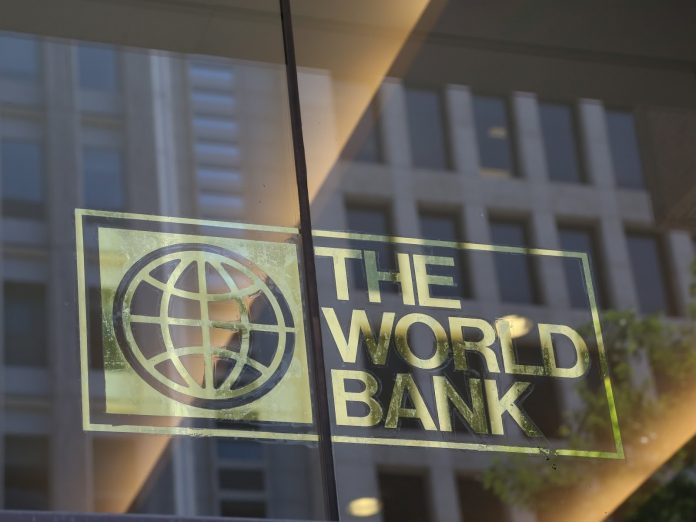 LAHORE: Remittances into Pakistan remained almost flat for 2017, fueled by notable decreases in inflows from Saudi Arabia (the biggest remittance source) by end of the year, reported World Bank.
And global remittances have rebounded to record highs in 2017 posting a 7 percent rise, according to World Bank's latest "Migration and Development" brief.
A press release on the WB website stated worldwide remittances had jumped after recording two consecutive years of fall and officially estimated recorded remittances to low and middle-income nations touched $466 billion in 2017, a rise of 8.6 percent from 2016 when it stood at $429 billion.
The Washington-based lender said global remittances adding flows to high-income countries posted a 7 percent growth, touching $613 billion in 2017 from $573 billion during 2016.
Citing it as a stronger than expected recovery in remittances, the WB said growth was fueled by Russia, USA and Europe.
Also, the growth in remittances if assessed in U.S dollars was assisted by an increase in oil prices and the strengthening of the ruble and euro, said WB.
Remittance inflows posted gains in all regions and the foremost remittance recipients were India $69 billion, China $64 billion, Philippines $33 million, Mexico $31 billion, Nigeria $22 billion, Pakistan and Egypt $20 billion.
Pakistan's inward remittances were projected at $19.665 million in 2017 compared to $19.771 million during 2016.
Outward remittance figures from the country for 2017 was not available, but for 2016 they were recorded at $63 million.
Pakistan remittance growth remained almost flat during 2017 majorly due to notable decreases in inflows from Saudi Arabia (the biggest remittance source) by end of the year.
Remittances into Pakistan constituted 7 percent of gross domestic product (GDP) for 2017.
The country was ranked the amongst the top five lowest cost corridors for sending remittances to South Asia i.e. Kuwait to Pakistan but was positioned at 2nd (Pakistan to Afghanistan) and 3rd (Pakistan to Bangladesh) respectively for amongst the five highest cost corridors.
World Bank attributed this to labour market nationalization policies in Saudi Arabia and this trend continued into early 2018. However, remittance flows from UAE, United States and the United Kingdom soared.
"Deployments of Pakistani workers to Saudi Arabia in the first six months of 2017 was just 17 percent of the total workers who went to the kingdom in 2016 (77,600 in January–June 2017 vs. 462,598 in 2016). The Kingdom recently placed restrictions on the recruitment of 12 categories of foreign workers," said World Bank.
Pakistan was also among the top 10 origin countries list of international migrants in 2017, with figures recorded at 6.1 million.
As per the report, Pakistan was ranked at 2nd among top host-countries for refugees with a figure of 1.4 million, only eclipsed by Turkey which was number 1 with 3.2 million for the first-half of 2017.
World Bank projected the growth to continue in 2018, estimating it to touch $485 billion (+4.1 percent rise) by end of the year.
And global remittances are projected to rise 4.6 percent, touching $642 billion in 2018.
The global lending agency warned longer-term risks to the growth of remittances remained which could include stricter immigration policies in several remittance source nations.
It highlighted the major impediment to the growth of global remittances was of de-risking by banks and rising regulation of money transfer operators to curb and decrease financial crime.
The lead author of the "Migration and Development" brief Dilip Ratha said "While remittances are growing, countries, institutions, and development agencies must continue to chip away at high costs of remitting so that families receive more of the money. Eliminating exclusivity contracts to improve market competition and introducing more efficient technology are high-priority issues."
According to the briefing, global average cost of remitting $200 stood at 7.1 percent in the first quarter of 2018, which was twice more than the 3 percent envisaged in the Sustainable Development Goal.
And WB said "Sub-Saharan Africa remains the most expensive place to send money to, where the average cost is 9.4 percent. Major barriers to reducing remittance costs are de-risking by banks and exclusive partnerships between national post office systems and money transfer operators. These factors constrain the introduction of more efficient technologies—such as internet and smartphone apps and the use of cryptocurrency and blockchain—in remittance services."