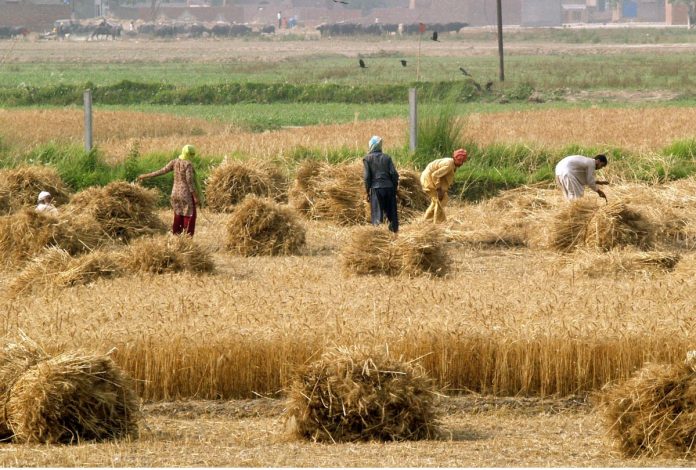 KARACHI: Pakistan's wheat exports crossed 300,000 tons in April, a record high in monthly terms since Pakistan's creation in 1947.
Also, the country is set to attain its export target of 1.4 million tons for wheat via sea route before June as it exported 241,522 tons in March which contributed $47 million to the national kitty, reported Dawn.
This was stated by Chairman FPCCI Standing Committee on Export Mehmood Moulvi on Wednesday.
The authorities in December last year permitted wheat exports of 2 million tons before the end of the current financial year in June this year for clearance of carryover stock.
Mr Moulvi set the wheat export target of 1.4m tons would be met by end of this month, which would be a new record set to be achieved in mere months instead of a full year.
Wheat is being exported to Oman, Indonesia, Dubai, Muscat and Bangladesh at a price of $185-200 per ton.
Export of wheat via land route was set at 600,000 tons, regarding which Mr Moulvi refrained from commenting about.
He shared rupee devaluation, attractive subsidies and prices in global markets had provided impetus to overseas shipments.
The country restarted its exports of wheat in February this year and sent 65,649 tons of the commodity overseas which fetched $12.5 million against overseas sales of zero since September last year.
But the prices of wheat in the domestic market rose to Rs3,125 per 100 kg bag against Rs,2975 per 100 kg at the start of March 2018.
An export of subsidy of $169 per ton by sea and $120 per ton by land route is being given by the government.