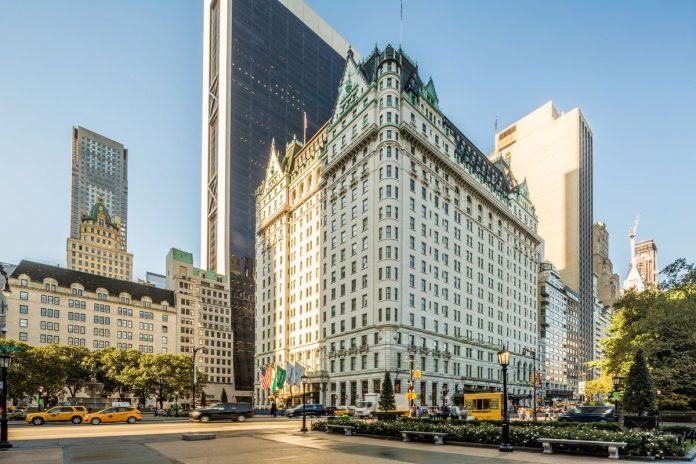 DUBAI: A Dubai-based investor said on Sunday (May 6) he has teamed up with a US real estate heavyweight to purchase New York's Plaza Hotel and plans to turn the icon into a global brand.
Shahal Khan, whose Dubai-based White City Ventures partnered Kamran Hakim to make the US$600 million purchase, said they aim to expand to the United Arab Emirates by 2020.
"The Plaza is very unique but has never been made into a global brand," he told.
The historic hotel has appeared in numerous movies, including Home Alone 2, in which then-owner, now US President Donald Trump, makes a cameo appearance in the lobby.
The Plaza was notably part of the portfolio of Saudi tycoon Al-Waleed bin Talal, who was detained at the Riyadh Ritz Carlton last November in a crackdown on alleged corruption and freed after reaching an undisclosed settlement to hand over assets and cash.
The Plaza deal, Khan said, has been "signed" and the deed will formally change hands on Jun 25.
"I'm looking for a place – maybe China, maybe even one in Europe – but I thought it might be good to make the only other one in Abu Dhabi or Dubai," he said.
"I have a lot of business in Pakistan so for me Dubai is a central hub, even more than London."
Khan said he has plans to travel to the Emirates this week to explore the possibilities. "I plan very much to open a Plaza in the UAE by 2020," he said.
The United Arab Emirates is no stranger to debut flagships of the world's biggest names, notably the Louvre Abu Dhabi.
Dubai has also sought to build its global brand, positioning itself as a major shipping and transit hub.
Situated on transcontinental air routes, Dubai airport was the world's busiest for international passengers in 2017 for the fourth year running, with 88.2 million travellers.
The city-state, one of seven sheikhdoms that make up the energy-rich United Arab Emirates, aims to attract 20 million visitors annually by the time it hosts the global trade fair Expo 2020.