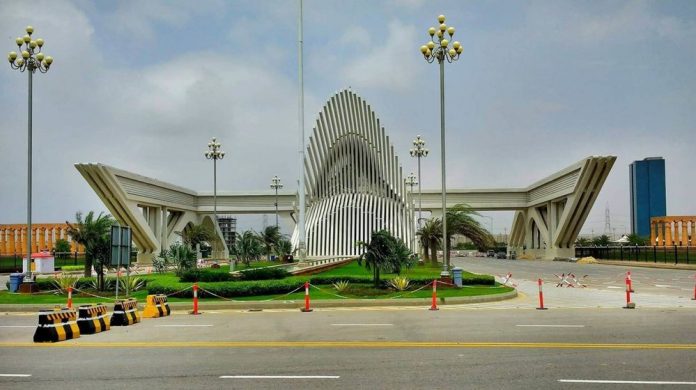 KARACHI: In the aftermath of the Supreme Court verdict against Bahria Town Karachi, industry stakeholders seem to have divergent opinions of its impact on the sale and purchase of properties and prices.
A report in Dawn on Tuesday stated that sources believe real estate prices in Bahria had walloped down by 10 to 20 percent followed by adjournment in fresh deals between buyers and sellers.
However, others were of the view that only deals where buyers and sellers had reached an agreement pre-Supreme Court verdict were being concluded.
According to the owner of Parekh Estate situated in Clifton, Abdul Wahab said the apex court decision had stoked panic among buyers and especially those who hadn't yet received possession of their properties.
He added a majority share of investors in Bahria Town Karachi belonged to the upper cadre middle class instead of big investors.
Mr Wahab claimed plot and house prices had collapsed by 15-20 percent since Friday whilst new property transactions had ground to a halt.
Voicing a similar opinion to that held by Abdul Wahab, Senior Vice Chairman FPCCI's Standing Committee on Real Estate Planning and Research Muhammad Shafi Jakwani stated that buyers and sellers of Bahria had vanished from the market as transactions have become inactive.
But Mr Jakwani although said transactions were being conducted on Friday, Saturday and even continued to Monday on deals upon which agreements had been reached 15-20 days ago.
He claimed prices of plots and houses in Bahria had plummeted by 10 percent in last three days and projected an improvement in the longer run.
And the impact of the apex court verdict's on Bahria Town Karachi on other real estate trading is yet to be witnessed overall since the real estate market has been affected by a slowdown after the announcement of the budget for FY 2018-19, said Mr Jakwani.
And concurring with the sentiments shared above, Zubair Rasheed proprietor at Nazimabad Estate, North Nazimabad said presently there were no buyers or sellers for any properties of Bahria Town, post SC verdict.
He said prices there had plummeted by 20 percent in the last few days.
But contrary to views of Mr Wahab, the owner of Nazimabad Estate stated a majority of the investors in Bahria Town were big shots and not the middle or lower-class individuals.
Arif Yousaf Jeewa, Chairman Association of Builders and Developers (ABAD) believes "Bahria Town is now undergoing a sort of audit and scrutiny whose prime beneficiary will be the buyers and sellers of this project in future."
"People involved in Bahria Town sale and purchases are very worried. Some fear their capital will go down the drain in case any decision arrives resulting in the closure of the project permanently."