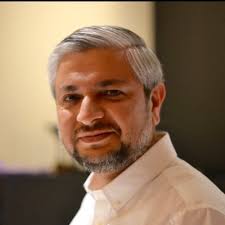 LAHORE: A Pakistani banker Ali Allawala has been appointed as the chief executive officer of the Islamic Unit of Standard Chartered Bank Malaysia with immediate effect.
Mr Allawala possesses over 22 years of experience in retail banking, both within conventional and Islamic banking across several Muslim countries such as Saudi Arabia and the UAE, according to Standard Chartered Saadiq in a statement today.
He joined Standard Chartered Bank Pakistan in 2012 and had previously worked for Citibank and Samba Financial Group.
He was named 'Best Islamic Consumer Banker in Pakistan 2015' by the Islamic Finance Awards.
Mr Allawala has extensive multi-product experience in business development, product management, distribution, digital banking and marketing.
"Ali brings with him two decades of extensive experience and deep knowledge of the Islamic finance industry. His excellent leadership qualities and rapport with clients, regulators and stakeholders alike, will lead Saadiq Malaysia's business strategy and performance to greater heights," said Standard Chartered Malaysia's managing director and CEO, Abrar A Anwar.