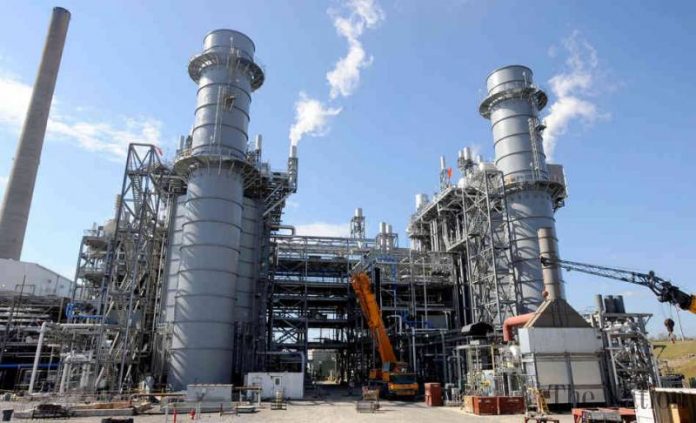 ISLAMABAD: The share of power generation from imported Regasified liquefied natural gas (RLNG) rose to around 27 percent in April, data from Central Power Purchasing Agency revealed.
CPPA data for April revealed 10,1335-gigawatt hours (GWh) of electricity was generated in April.
According to the data, around 9,877 GWh of power could be delivered to distribution companies because of 2.45 percent transmission system losses, reported an English daily.
The share of hydel-based generated stood at 15 percent of overall electricity generated in April due to water shortage. Wind and solar plants accumulatively contributed 2.7 percent energy at zero-fuel cost.
Power generation from natural gas exhibited a fall in April, touching 16 percent in April against 21 percent in March and 24 percent in February.
The cost of power generated from natural gas was determined at Rs5.06 per unit.
Power produced from imported liquefied natural gas (LNG) rose to around 27 percent in April against 24.3 percent in March and 19.2 percent in February.
The cost of electricity generated from Regasified LNG was determined at Rs9.01 per unit against Rs8.85 per unit in March and Rs6.33 per unit in December mainly due to rising global oil prices.
Power generation from coal was recorded at 13.86 percent for April to 14.46 percent in March. The cost of generating power from coal exhibited a rise, touching Rs6.44 per unit against Rs5.8 per unit in February and Rs4.3 per unit in December.
Cost of electricity import from Iran was determined at Rs11.05 per unit and constituted 0.5 percent of the total power generation.
And electricity generation from furnace oil-based power plants was recorded at 15.3 percent for April. The cost for furnace oil-based generation was determined at Rs11.22 per unit compared to Rs10.16 per unit in February.
According to CPPA, the overall energy generated was done at a total cost of Rs61.4 billion or Rs6.06 per unit.