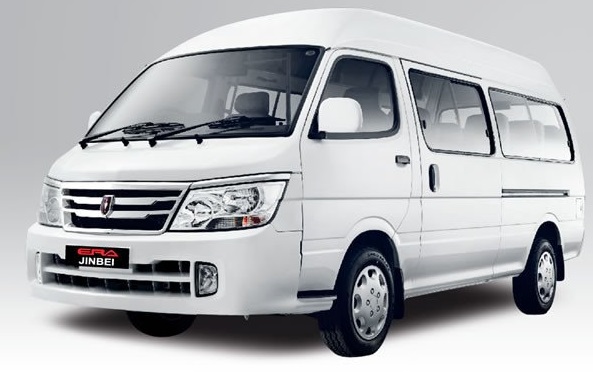 KARACHI: Another Chinese automobile manufacturer Jinbei Pakistan is set to enter the fray as the company proclaimed it would be importing vans and minivans and commence production in next two years.
Jinbei is a Chinese automobile manufacturer headquartered in Shenyang and its products include automobiles, microvans, and automotive components.
It is owned by Brilliance Auto Group, which owns a 50 percent stake of BMW brilliance, a joint alliance with BMW which manufacturers, distributes and sells BMW vehicles in China.
In a comment to Express Tribune, Managing Director Jinbei Pakistan Usman Shami said the company would be initiating with completely built units (CBUs). Mr Shami stated the company had started work on the documentation process for the production facility to be setup in Karachi.
He added that Jinbei Pakistan would start working on completely knocked down (CKD) units within the next two to three years.
MD Jinbei Pakistan shared the company planned to sell 300 to 500 units in the first year of operations and they would be importing these vehicles initially.
Jinbei Pakistan is set to import an 11-seater X30, a vehicle similar to Suzuki's APV will have a provisional price of Rs1.66 million.
And it will import a larger model called X30L costing Rs1.71 million. Vehicles with 14 to 16-seat capacity become costlier since H1 and H2-Hiace will cost around Rs2.58 million and Rs3.55 million.
Mr Shami commenting about Pakistan's automobile sector stated the Auto Industry Development Policy (AIDP) 2016-2021 had enabled the entry of over a dozen companies in the sector.
He said Pakistan lagged behind other countries in terms of motorization where populations were lesser. Mr Shami stated the Pakistani automobile industry had lagged for a long period of time and current growth was nothing to be happy about since it was bound to occur.
For Pakistan, the motorization rate stands at 17 per 1,000 people and its auto industry has failed to reach a quarter of a million annual production mark.