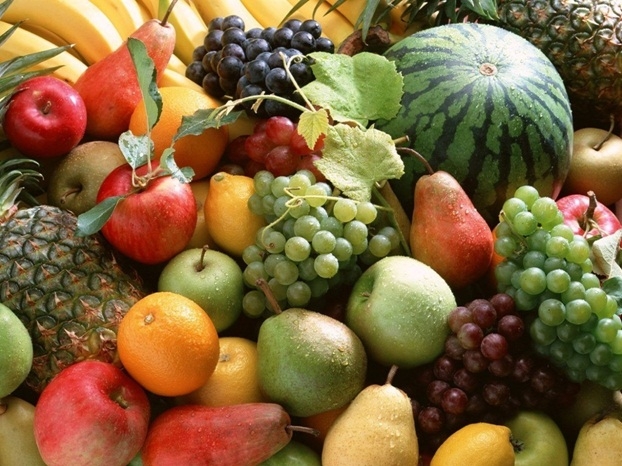 KARACHI: Horticulture exports, which currently stand at around $600 million, have the potential to increase ten times and reach $6 billion by 2030. A roadmap has now been prepared to achieve the target.
Pakistan Fruit and Vegetable Exporters, Importers and Merchants Association (PFVA) Patron-in-Chief and Federation of Pakistan Chambers of Commerce and Industry (FPCCI) Vice-president Waheed Ahmed said he wants to hand over the plan to the elected government that comes into power after general elections on July 25.
"The new government will not have to evaluate what to do. We would hand them the roadmap and tell them what needs to be done for the sector," Waheed said during the curtain-raising ceremony of Pakistan Horticulture Vision 2030 (PHV-2030) at the FPCCI head office. The PHV-2030 would be revealed in another ceremony on July 18.
Increasing exports is crucial for an economy like Pakistan that faces a bulging current account deficit and falling foreign exchange reserves. Amid deteriorating macroeconomic conditions, the currency has shed 13% of its value in the last seven months, triggering inflation and interest-rate hike, reports The Express Tribune.
Waheed emphasised three areas will require focus. "The production area would have to be increased for horticulture production. Second, varieties would have to be increased for export purpose. Third, modern techniques would need to be employed to increase yield per unit area," he said. All this would enable the sector to move towards value-addition, he added. "Value-addition can only be increased if we have surplus production."
Waheed said Pakistan needs to come out of the traditional export of potatoes, onions, mangoes, and kinnow and expand its exportable varieties.
Meanwhile, Commonwealth Agriculture Bureau International (CABI) Director Dr Babar Bajwa said that Pakistan has always focused on urban development but the country's fortune will only change when it starts developing rural areas and turn them into cities. CABI is an international agricultural research organisation.
Also speaking on the occasion, State Bank of Pakistan Executive Director Samar Hasnain said that for the central bank the agriculture sector holds a top priority. He said, SBP believes three sectors were extremely important for the country, economically and socially, which includes agriculture, small and medium enterprises (SMEs) and low-cost housing.
Hasnain said financial inclusion and Islamic banking could help these sectors evolve effectively.
He said that agriculture credit disbursement has increased considerably in the recent past and Rs1,000 billion will now be disbursed this year. But geographically there exist high disparities in credit disbursement, which needs to be addressed, he lamented  He said that the sector needs to avail the enticing provision of credit at a fixed rate of 6% for next seven years.
Pakistan's horticulture exports stood at $571 million for the year 2016-17 and now the sector is expecting an increase of 10% to 15% for the year 2017-18.