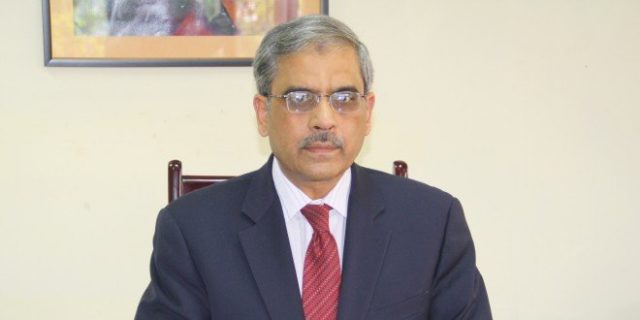 ISLAMABAD: The State Bank of Pakistan (SBP) governor Tariq Bajwa on Monday revealed $300 million tax has been fetched under the tax amnesty scheme launched by the previous government in April this year for whitening their undisclosed assets held overseas.
Mr Bajwa was speaking to media persons after the conclusion of an award ceremony of Citi-Pakistan Poverty Alleviation Fund where he was the chief guest shared the tax regulator had the data of local tax received under domestic tax collection, reported Business Recorder.
He shared current account deficit was creating issues in the stability of exchange rate and said regulations for dollar-denominated bonds were ready and will be published soon.
Another official who declined to be named said dubious transactions uncovered by SBP's Financial Monitoring Unit (FMU) contributed to the recent discovery of the money laundering fraud.
The SBP governor while speaking as the chief guest at the ceremony said inflation was increasing and would make life troublesome for endangered people, hence the importance of microfinance was becoming more significant to ensure these people don't plunge below the poverty line.
He added the Benazir Income Support Program had helped in reducing poverty, however, a rise in inflation posed a risk to the vulnerable.
Furthermore, the central bank has been undertaking measures to provide credit to the female segment of underdeveloped areas.
Also, it has recently commenced a scheme with 5 percent fixed interest rate for the provision of loans to females of rural areas in Gilgit-Baltistan (GB), Balochistan, Khyber Pakhtunkhwa, Sindh and Punjab.
The SBP governor said a low-cost housing would also be proclaimed soon since there was an immediate necessity to construct ten million houses.
The credit to the farming sector witnessed a 37 percent rise, reaching Rs964 billion and a considerable increase in credit to small industries was observed, said Bajwa.
He added SME sector accountholders stood at 187,000 and would be increased to half a million.
Mr Bajwa stated steps were being initiated and are being taken for opening of banks accounts of women in rural areas and those not possessing an ID card of their own can use their husbands or brothers.