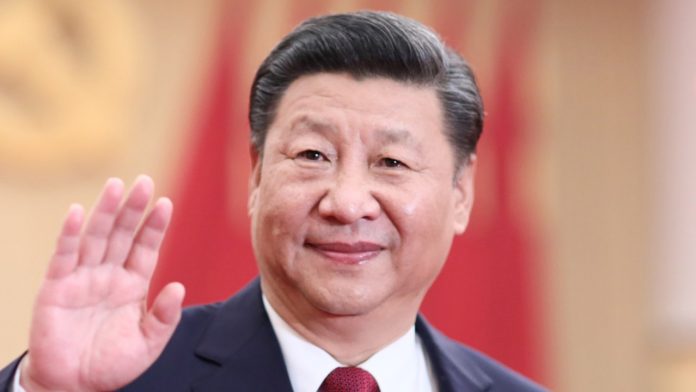 BEIJING: Chinese President Xi Jinping on Tuesday pledged a package of $20 billion in loans, and about $106 million in financial aid, to Middle East nations, as part of what he called an "oil and gas plus" model to revive economic growth in the region.
Beijing has ramped up engagement in the Middle East in recent years as Arab nations play an important role in Xi's signature Belt and Road foreign policy plan for strong trade routes linking China with central and southeast Asia.
Development was key to resolving many security problems in the Middle East, Xi told a gathering with representatives of 21 Arab nations in the Chinese capital.
"We should treat each other frankly, not fear differences, not avoid problems, and have ample discussion on each aspect of foreign policy and development strategy," he said.
China would offer aid worth 100 million yuan ($15 million) to Palestine to support economic development, besides providing a further 600 million yuan ($91 million) to Jordan, Lebanon, Syria and Yemen, he added.
A consortium of banks from China and Arab nations, with a dedicated fund of $3 billion, will also be set up, he said.
It was unclear what the relationship between the bank consortium, financial aid and the overall loan package would be.
The loans will fund a plan of "economic reconstruction" and "industrial revival" that would include cooperation on oil and gas, nuclear and clean energy, Xi said.
He urged "relevant sides" to respect the international consensus in the Israel-Palestine dispute, and called for it to be handled in a just manner, so as to avoid regional disruption.
China, which traditionally played little role in the Middle East conflicts or diplomacy, despite its reliance on the region for energy supplies, has been trying to get more involved in resolving long-standing disputes.
China says it sticks to a policy of "non-interference" when offering financial aid and deals to developing countries, which, coupled with development, can help resolve political, religious and cultural tension.
It applies this pattern of economic support, as well as a strict security regime, to its restive western region of Xinjiang. But rights groups have criticized the approach, saying the clampdown has further stoked, not eased, tension between the Muslim Uighur minority and the ethnic Han majority.