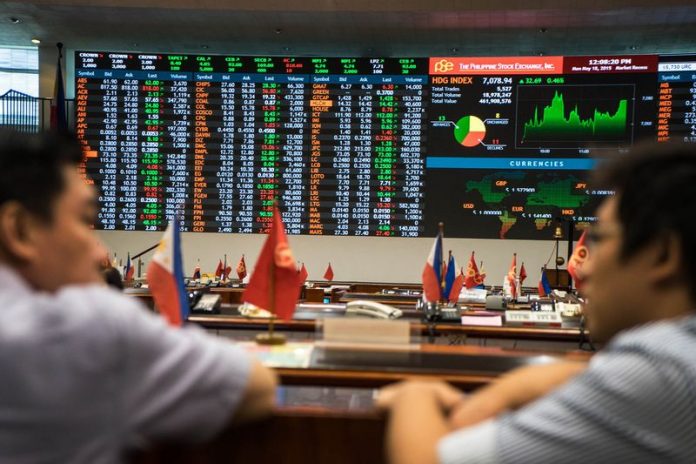 NEW YORK: Asian markets on Thursday recovered from the previous day's hammering, oil prices bounced, and the dollar extended a rally on the back of expectations the US is better prepared to deal with a trade war with China.
While investors remain on edge about a damaging standoff between the world's two economic superpowers, there are hopes the two sides will avoid an escalation despite Donald Trump threatening tariffs on a further $200 billion of Chinese goods.
The optimism helped bargain buying Thursday, with Tokyo ending the morning session more than one per cent higher, Hong Kong adding 0.5 per cent and Shanghai rallying 1.3 per cent.
Sydney, Singapore, Seoul and Taipei were also deep in positive territory.
Japan's Nikkei has been given an extra nudge by a weaker yen, which helps exporters.
Despite the currency's popularity as a safe haven in times of turmoil, the yen is at a six-month low against the dollar, which is getting support from the robust US economy.
Settlement hopes
While most other countries are seeing improvement, data shows the US is surging as jobs creation picks up and wages rise. News that producer price inflation hit a more than six-year high in June added to expectations the Federal Reserve will hike interest rates again soon, in turn strengthening the dollar.
The strong readings coming out of Washington suggest the US is in a much stronger position to fight a trade war with China, which is battling slowing growth and a crippling debt mountain among other things.
The US unit was also up against the pound and euro as well as most other high-yielding currencies.
On oil markets both main contracts edged up after being sent into freefall Wednesday — Brent dived around six per cent and WTI shed about five per cent — by worries about the stronger dollar and the impact of a trade war on demand.
The selling was fanned by news that major producer Libya had resumed exports from four eastern ports following a disruption caused by clashes in the war-torn country.
In Hong Kong, Chinese telecoms equipment maker ZTE cruised 20 per cent higher as it moved a step closer to having US sanctions lifted by signing an agreement to put $400 million in escrow to cover any future violations.
The move comes after it agreed to pay a $1 billion fine and make the escrow placement in return for the lifting of a seven-year ban on US firms selling to it, which had put in on the edge of collapse.