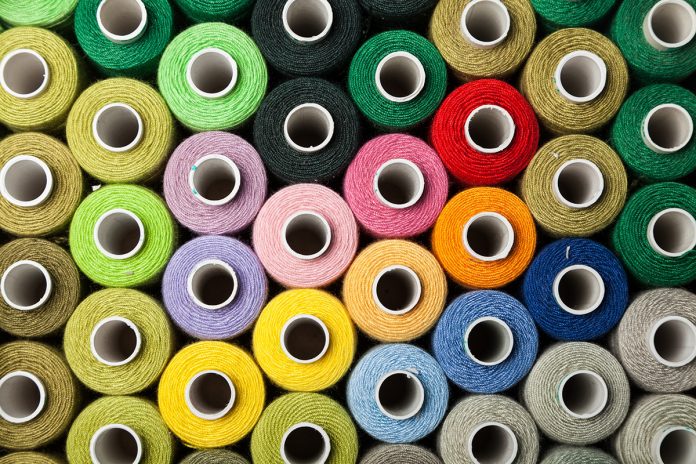 KARACHI: Pakistan's textile exports recorded an increase of around nine percent to $13.53 billion for the just concluded FY18, data released by the Pakistan Bureau of Statistics (PBS) revealed.
According to data available from PBS, textile exports during FY17 were recorded at $12.45 billion as rupee depreciated around 20 percent against the greenback since December last year, reported The News.
Last year, the previous PML-N ruled government had announced Rs180 billion of several tax concessions for the export-oriented sector.
Knitwear exports grew 15.2 percent, touching $2.719 billion during FY18, exports of bedwear grew 5.8 percent to $2.3 billion.
Readymade garments exports grew 11.22 percent during FY18, fetching $2.6 billion.
During June, textile sector's exports touched $1.194 billion, declining 0.84 percent against $1.204 billion in May 2018 and decreasing 1.94 percent compared to $1.27 billion exports in June 2017.
The country's textile sector is the eight biggest manufacturer in Asia, which contributes 8.5 percent to Pakistan's GDP.
Also, it employs 45 percent of the overall labour force, 38 percent of which is manufacturing workers.
Cotton yarn exports clocked in at $124.023 million, posting a 13.4 percent year-on-year increase. Readymade garments exports fell 2.94 percent, touching $235.68 million in June compared to same month last year, whilst cotton cloth fetched $188.26 million, up 7.6 percent.
Knitwear exports rose 0.97 percent, touching $257.423 million and bedwear exports fell 2.35 percent to $205.49 million in June.
Pakistan possesses the third largest spinning capacity in Asia behind China and India and provides 5 percent to the international spinning capacity.
Also, the country is the fourth largest producer of cotton and currently there are around 1,221 ginning units, 442 spinning units, 124 large spinning units and 425 small units producing textiles.