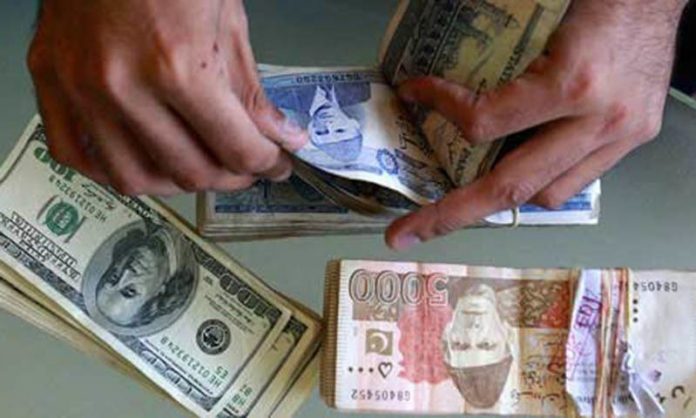 KARACHI: The rupee appreciated against the dollar on Thursday, gaining Rs1.10 per dollar a day after the election results indicated Pakistan Tehreek-e-Insaaf (PTI) was set to form a government in the centre.
Since the interim government took reins, the rupee touched all-time lows against the greenback in the inter-bank and kerb market, following two rounds of devaluation in a span of last one month, reported Dawn.
General Exchange Companies Association Secretary Zafar Paracha said the uncertainty linked with the general election was not present anymore which enabled the currency market to exhibit strength, resulting in the rupee gaining Rs1.10 per dollar on Thursday.
On Thursday, the dollar was trading at around Rs128.90 in the kerb market opposed to Rs130 just before the elections.
The currency market isn't positive whether this stability would result in helping the exchange rate improve in favour of the rupee due to Pakistan's issues on the external front continue.
According to them, the atmosphere of uncertainty has been supplanted by hope for a better performance by the upcoming government.
On Thursday, the reserves held by the State Bank of Pakistan further plunged to $9.010.7 million, the lowest level in five years.
As the central bank reserves plunged, the rupee diminished in value against the dollar. However, the most damaging aspect has been the burgeoning current account deficit, which widened to $18 billion in FY18.
Mr Paracha added "I believe that the local currency could gain when the economic and financial policy is announced by the new government and a clear solution to resolve the ever-increasing problem of current account deficit consuming the reserves of the country is in sight.
Presently, the currency market is experiencing a shortage of dollars since buyers are outnumbering the sellers.
And foreign currency holders exhibited wariness to offload their holdings in anticipation of rupee depreciating more, whilst holding the foreign currency in their accounts.