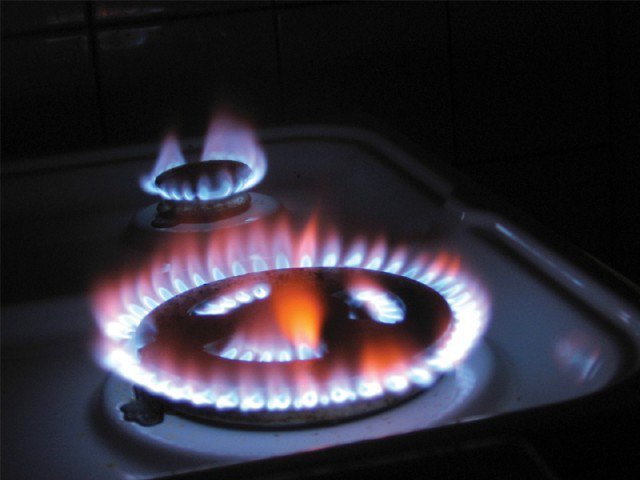 ISLAMABAD: The Economic Coordination Committee of the cabinet's forthcoming meeting would be a challenge to stabilize the political and economic costs amongst several consumer segments after a 46 percent hike in gas prices was approved by the government on Tuesday.
The Oil and Gas Regulatory Authority (Ogra) had computed the 46 percent increase in gas prices, which came after a gap of four years, reports Dawn.
According to Ogra law, the regulator is required to revise gas prices bi-annually to be notified on the first of July and January and local gas prices are linked to global oil prices.
Due to low global oil prices in last few years, provided a chance to the previous government to not revise gas prices for consumers since it kept the exchange rate stabilized.
And disagreements over the unaccounted-for gas (UFG) losses of state-owned gas utilities Sui Southern Gas Company (SSGC) and Sui Northern Gas Company Limited (SNGPL) remained unresolved in various high courts.
The regulatory body Ogra which is responsible for computing prices for both the state-owned gas utilities was also agonized by the plenum challenges.
Also, the dispute has raged on since the PPP governments tenure and was under the scanner of the National Accountability Bureau (NAB) and the Supreme Court of Pakistan (SC).
Ogra had computed a higher gas tariff for gas consumers, which the government remained unwilling to pass on to end consumers.
As per the law, the government needs to inform Ogra regarding changes in how it intends to subsidize or cross-subsidize price adjustment between several consumer segments within forty days without making any revisions in overall revenue ascertained by the regulator.
Also, the law needs the computed price ascertained by Ogra to be announced by it in case of the government's inability to revise the prices.
Due to the laid-out process not being adhered to, both Ogra and the government had legally violated the prescribed regulator law in this regard.
According to a senior executive at one of the gas utilities, Ogra and the government were in contravention of the law for a fourth consecutive year.
Due to lack of revision in gas prices, SNGP incurred accumulated loss of around Rs125 billion against Rs80 billion suffered by SSGC.