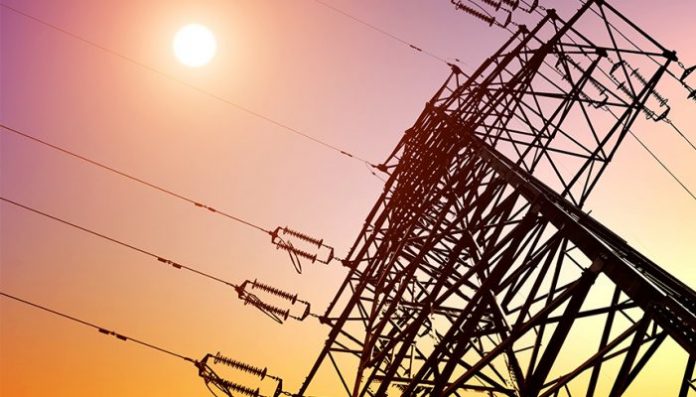 KARACHI: Federal Minister for Power, Omar Ayub Khan on Thursday directed the authorities to investigate the matter of tripping of main transmission lines and whether any preventive maintenance measure was carried out by both the National Transmission and Despatch Company (NTDC), and K-Electric.
The Federal Minister in a statement said, "Strict action will be taken against officials if it is established that the issue was caused due to any negligence by NTDC and K-Electric."
The decision was taken by the federal minister after tripping the main transmission lines three times in the last three days in Karachi and its adjoining areas.
The federal minister for power said that the prevailing issue of tripping in main transmission lines in the areas of K-Electric and other coastal regions is due to adverse weather conditions. He explained that high moisture in the coastal areas causes technical faults in the main transmission lines which ultimately brings power outages in the areas of Karachi, Thatta, and Badin.
He said, "We will not let consumers suffer for negligence and incompetence of officials deputed on these sites".
He also directed the concerned authorities to immediately prepare proposals for replacement of insulator and carry out maintenance work so that the issue may not arise in the future.
The K-Electric official has claimed that power supply to Karachi has been restored to routine levels after a disruption was triggered due to a rollover effect of adverse weather conditions resulting in abrupt disconnection of power supply to Karachi from the National Grid in the early hours of the morning. K-Electric is currently receiving 650MW on average from the National Grid.
The power utility maintained close coordination with the concerned authorities and their prompt support enabled the earliest possible restoration. Partial supply from national grid was initiated within the hour with full supply shortly thereafter.
It said despite the abrupt loss of power from the national grid and the subsequent tripping of our system, due to this surge, five of KE's generating units landed safely in Island mode. This was key in the restoration of power in the city to routine levels in shortest possible time.
"We sincerely regret the inconvenience caused to our valued customers and appreciate their patience during this time. We are already in conversation with the concerned authorities to ensure a sustainable solution for the provision of reliable services to customers. Adverse Climate factors especially humidity compounded with pollution create an adverse impact on transmission and electrical networks of both KE and national grid. All efforts are made to minimize the impact of these factors on the lines including routine washing and maintenance", said the KE spokesperson on the matter.