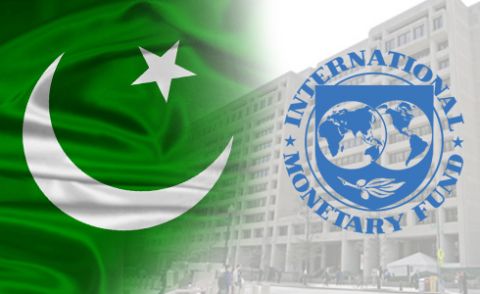 ISLAMABAD: The International Monetary Fund has recommended Pakistan to increase the interest rate and let the rupee weaken by around 15 percent in the current financial year 2018-19.
Also, the IMF delegation has deemed the recent fiscal and monetary adjustments by Pakistan as insufficient reports Express Tribune.
Herald Finger, the Washington-based mission chief is leading the IMF delegation and staff-level talks are expected to finish on Thursday.
And the IMF has expressed worries that the government isn't moving quickly to address the macroeconomic imbalances, endangering the country's economic growth.
In the last leg of the staff-level talks, the IMF had determined budget deficit may increase to 5.5 percent of GDP or Rs2.1 trillion, even after the additional revenue measures introduced via the mini-budget, said sources.
The major bone of contention between the IMF and Pakistan was on the degree of currency depreciation, increase in interest rate and effect of recent budgetary measures, sources said.
According to sources, the IMF felt the 8.5 percent interest rate was insufficient and should raise it to 11 percent to ward off inflationary pressure and reduce the current account deficit (CAD).
IMF and Pakistan disagree over the exchange rate parity, as the State Bank of Pakistan (SBP) believes the exchange rate of Rs137 to a US dollar by end of the current financial year 2018-19 would be enough to address the challenges.
However, the IMF's determination is to the contrary and sources revealed that they wanted rupee to be traded above Rs145 to a dollar.
Special Secretary Finance and the ministry's spokesman said, "The IMF is still in the process of finalizing its assessment of the economy and it will be premature to comment on its recommendations."
Presently, Pakistan isn't bound to accept the IMF's suggestions since it hasn't officially approached for bailout talks.