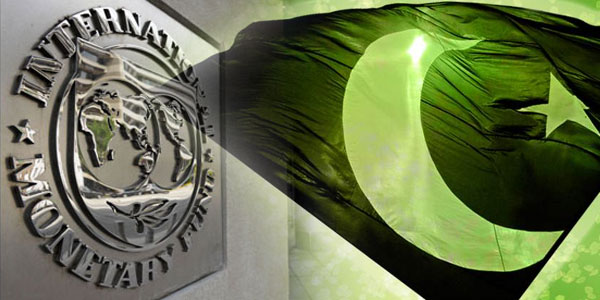 WASHINGTON: As the time approaches to officially reach out to the International Monetary Fund (IMF) for a bailout, diplomatic sources have said the country is seeking an $8 billion package to get itself out of its economic quagmires.
According to a report in Dawn, the diplomatic sources shared the IMF could enforce stringent conditions which would compel Pakistan to seek additional financing for meeting those restrictions and widen the loan facility to $12 billion.
Talks of an IMF bailout had been doing the rounds during the end months of the previous PML-N government due to twin deficits i.e. current account and trade deficit and precarious foreign exchange reserves situation.
However, the newly formed PTI government explored other avenues of financing to avoid an IMF bailout seeking help from China and Saudi Arabia before eventually exhausting its other options and approaching the Washington-based lender.
On Monday night, the Finance Minister Asad Umar officially announced that Pakistan would go to the IMF for a bailout to take Pakistan out of its foreign currency crisis.
This announcement came in the wake of the economic uncertainty that had prevailed in the capital and currency markets which resulted in the KSE-100 index plunging over 1,300 points and losing around Rs270 billion of its capitalization.
The country has been a recipient of over a dozen IMF bailouts in the last two to three decades.
And the last one was contracted in 2013 when the PML-N government successfully completed the three-year package of $6.4 billion in August 2016, which was 216 percent of Pakistan's quota at the IMF.