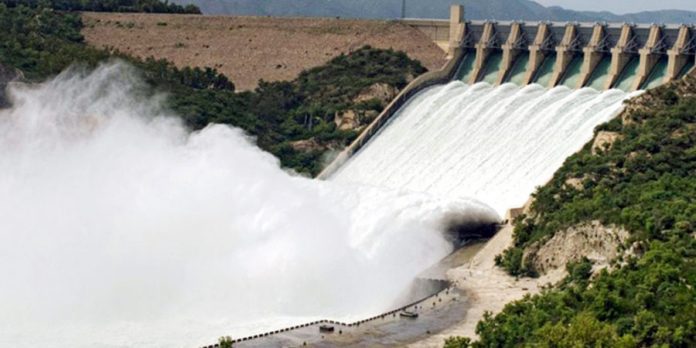 ISLAMABAD: The government has been called on to announce 'Diamer-Bhasha Dam (DBD) public limited company' by the Pakistan Engineering Council (PEC) to raise funds for the mega project.
The PEC urged the government to float its shares on the stock market for public subscription, which would allow to raise funds for the Diamer-Bhasha dam, reports an English daily.
While addressing a news conference on Thursday, PEC Chairman Jawed Salim Qureshi stated the donations received from the dam fun must be utilized as seed money for the Diamer-Bhasha company.
He added these shares could be issued on the system of Islamic sukuk bonds and asserted the dam component cost which is projected to be around Rs500 billion could be brought down by about Rs200 billion.
Mr Qureshi said the funds for the Diamer-Bhasha dam should be raised from the capital markets by offering about two US cents in project per unit cost of energy and shared among shareholders in the shape of dividends for up to ten years.
The PEC Chairman said, "The designated funds will receive a rainfall of billions of rupees if we are able to wisely design the financing structure which could then be rolled over to other projects."
He highlighted the Diamer-Bhasha dam is a very appealing project projected to retrieve its investment before 10 years to shareholders.
Mr Qureshi said its fifty-year life would be a net profit to the state as a normal project.
Moreover, the PEC chairman said the government could offer 'Diamer-Bhasha Sukuk' to Pakistani's since it had already offered around 8.25 percent return on sukuk in the global market.
According to Mr Qureshi, the board of directors of the dam company should comprise from the information, engineering and finance sectors.
He added the power project on the dam was being keenly awaited by traditional lending institutions and investors due to its huge 4,500MW capacity.
The PEC chairman observed the DB was approved in 2008 and should have been finished in ten years' time, however, the groundwork was yet to be initiated.
He called on the government to provide representation to professional engineers in policy-making since many development projects were linked with engineering.