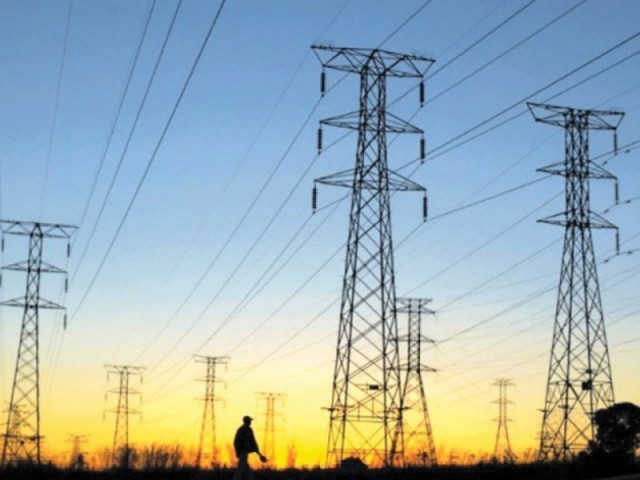 –'There is an imbalance in govt's energy policy which is causing an increase in the import bill'
KARACHI: The Institute of Chartered Accountants of Pakistan (ICAP) on Monday drafted its recommendations for the government to improve the overall condition of the energy sector. The institute vehemently disagreed with the plan to privatise the distribution companies (DISCOs), terming it "more hazardous" if done with the current infrastructure.
Recommendations drafted by the ICAP's Economic Advisory Committee were shared by its member and power sector specialist Salman Amin during a stakeholders' roundtable on 'Power Sector – A Way Forward' hosted at ICAP.
The session was presided by ICAP council member Muhammad Ali Latif, while ICAP Secretary Abdul Malik and ICAP Technical Services senior member Muhammad Owais Mukati were also present on the occasion. Moreover, the roundtable was attended by officials and experts from K-Electric, Sindh Energy Department, Sindh Transmission and Dispatch Company, SITE Association, Al-Meezan Investment Management, AKD Securities Limited, and Arif Habib Capital Markets.
Sharing the ICAP committee's recommendations, Salman Amin highlighted that the production of electricity increased by 95 per cent during the last 18 years while the distribution capacity improved by only 26 per cent during the same period. He said the current system of tariff was unjust, terming it tantamount to "exploitation" of the consumers.
"Consumers are suffering due to unsatisfactory performance of the DISCOs. It is unfortunate that the DISCOs still wish for more relaxation in losses instead of improving their performances," he lamented.
Amin suggested the government to avoid the privatization of DISCOs while talking to the International Monetary Fund, adding that transmission and distribution business of DISCOs should be separated in the next four to five years.
He said the power sector was the most important sector in a country's economy, as the sector had a huge impact on its GDP. Production units being run under the government's administration were proving to be a burden on the national economy as their production capacity had largely affected, he noted.
Talking about losses, he said that power theft cannot be stopped without the support of provincial and district administrations. About CASA1000, he categorically said that it was not the need of Pakistan nor beneficial for it, rather it will benefit Afghanistan and Kirghizstan.
"There is an imbalance in the government's energy policy which is causing an increase in the import bill. Situation will improve if the government included ICAP committee's recommendations into its 100-day agenda," he concluded.