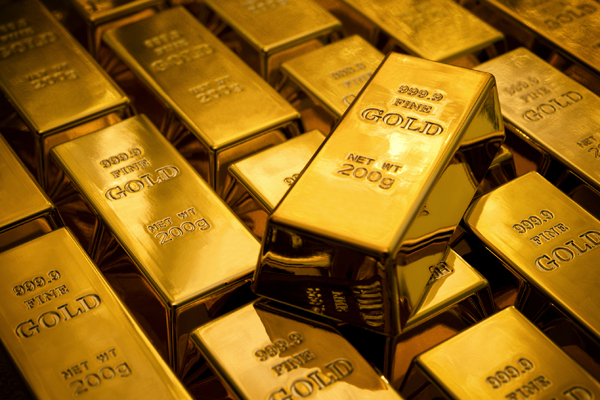 BENGALURU: Gold prices nudged higher on Friday as Asian shares fell on renewed political and economic concerns including China's weak growth, with the metal on track for a third straight weekly gain.
China's economy grew 6.5 percent in the third quarter from a year earlier, its weakest pace since the global financial crisis, and missed expectations as a years-long campaign to tackle debt risks and the trade war with the United States began to bite.
Spot gold was up 0.2 percent at $1,227.41 per ounce as of 0441 GMT, and about 0.8 percent higher for the week.
U.S. gold futures were up 0.1 percent at $1,230.9 an ounce
Asian stocks slipped with MSCI's broadest index of Asia-Pacific shares outside Japan down 0.3 percent following China's latest GDP reading.
Meanwhile, the European Commission said on Thursday a draft 2019 budget from Italy was in "particularly serious non-compliance" with EU rules, setting the stage for a possible unprecedented rejection of the country's fiscal plan.
The recent sell-off in global stock markets has boosted the appeal for gold, which is seen as a safe store of value during political and economic uncertainty, driving prices to a 2-1/2-month peak of $1,233.26 on Monday.
However, the yellow metal has declined about 10 percent from its April peak after investors preferred the dollar as the U.S.-China trade war unfolded against a background of higher U.S. interest rates.
In other precious metals, platinum rose 0.6 percent to $830.30 per ounce but was down 0.8 percent for the week.
Palladium gained 0.7 percent to $1,078.40 per ounce and was up over 1 percent for the week. Silver was up 0.3 percent at $14.59.