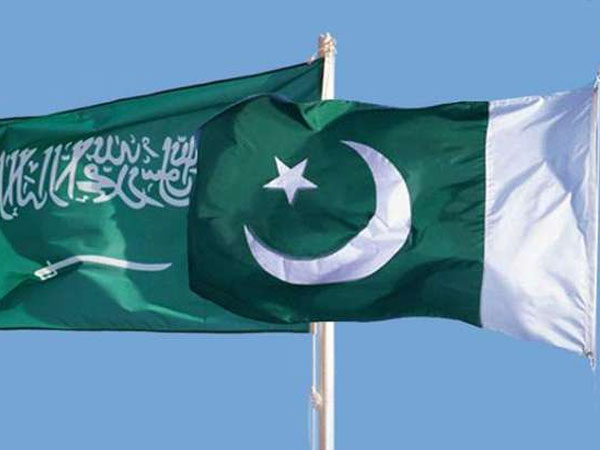 RIYADH: In a major breakthrough, Saudi Arabia has agreed to give $3 billion for a year to Pakistan for averting a balance of payment crisis, according to media reports.
Also, it has agreed to extend a one-year deferred payment facility for oil imports to Pakistan worth up to $3 billion.
Prime Minister Imran Khan who is visiting Riyadh to attend the Future Investment Initiative (FII) Conference is said to have signed these agreements in this regard.
Also, as per media reports from Riyadh have stated far-reaching decisions on financial and bilateral cooperation were reached during the discussions held between Pakistani and Saudi officials, which included:
1) A Memorandum of Understanding (MoU) was signed between the Finance Minister Asad Umar and the Saudi Finance Minister, Muhammad Abdullah Al-Jadaan. It was agreed Saudi Arabia will place a deposit of US$ 3 billion for a period of one year as a balance of payment support
2) It was also agreed that a one-year deferred payment facility for import of oil, up to US$ 3 billion, will be provided by Saudi Arabia. This arrangement will be in place for three years, which will be reviewed thereafter.
3) The earlier visit of the Saudi delegation had evaluated the possibility of investing in a petroleum refinery in Pakistan. Saudi Arabia confirmed its interest in this project, and a MoU will be signed after obtaining cabinet approval.
4) Saudi Arabia expressed interest in the development of mineral resources in Pakistan. For this purpose, the Federal Government and the Government of Balochistan will consult, following which a delegation of the Kingdom will be invited to visit Pakistan.
In a comment to Profit, Mohammed Sohail, CEO Topline Securities said, "Saudi Arabia and deferred oil facility is far larger than expectations.
This will provide much-needed support to Pakistan's worsening external account position and help the country negotiate a smaller loan facility from the International Monetary Fund (IMF) with less stringent conditions."
Earlier on Tuesday, Khan while speaking at the investment conference said Pakistan was seeking loans from the International Monetary Fund (IMF) and friendly countries to reservice debt and shore up its economy.
"What we are hoping is that we do a bit of both, get a loan from IMF and other loans from friendly governments," Khan told an audience at an investment conference in Saudi Arabia's capital, Riyadh.
After the inauguration of the FII Conference, a Pakistan-specific session was organized, in which Prime Minister Imran Khan underlined Pakistan's priorities towards optimizing the economy and attracting foreign investment.
Stressing the focus of his government on human resource development, he highlighted the potential of Pakistan's youth, identified lucrative investment opportunities in the tourism sector, minerals, coal and gas exploration, and Information Technology.
He mentioned the successes of Pakistan in the fight against terrorism, which has brought peace and stability to the country and elaborated the significance of China Pakistan Economic Corridor (CPEC),
While mentioning the country's largely unexploited mineral reserves, they hadn't been extracted because of corruption and terrorism issues, however, it was changing now, said the PM.
"There are vast amounts of mineral wealth in Pakistan," he said. "We have hardly had any investment in our mineral resources and one of the reasons as I said in the last 15 years was the war on terror.
Investors would not come back to Pakistan. We also had very poor governance and corruption."
While speaking to the audience, Khan said, "Pakistan has 100 million people below the age of 35. There is a big pressure on the government to find employment for this population."
"We are trying to create an enabling environment for investment. The plan is to not just attract foreign and overseas investors but our own investors as well. We are restructuring our duty sectors," said the PM.
Khan, who was elected prime minister in July, is in Saudi Arabia for the second time this month seeking to shore up financial aid as the country reels from a looming balance of payments crisis.
Last week, rating agency Moody's had projected Pakistan's gross external financing needs at around $30 billion for the fiscal year 2019, due to the widening current account deficit.
According to the rating agency, the current account deficit for FY19 would total 4.6% of GDP which would be slightly narrower than the 5.8% deficit clocked in FY18.