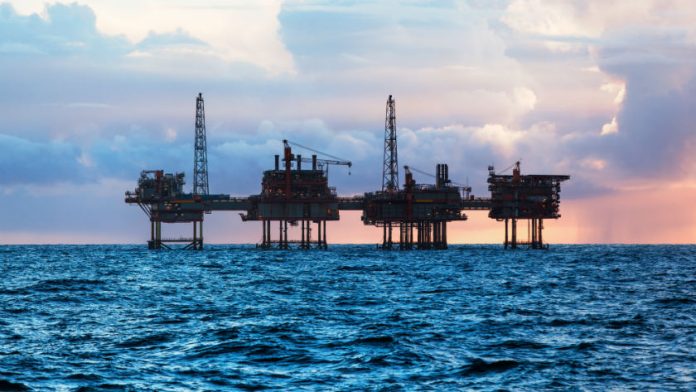 SINGAPORE: Oil prices fell by around one percent on Thursday, coming under pressure from sharp selloffs in global stock markets, with U.S. stocks posting the biggest daily decline since 2011 to wipe out the year's gains.
Front-month Brent crude oil futures were at $75.42 a barrel at 0043 GMT, 75 cents, or 1 percent, below their last close.
U.S. West Texas Intermediate (WTI) crude futures were at $66.23 a barrel, 59 cents, or 0.9 percent, below their last settlement.
Markets have been hit hard this month by a range of worries, including the Sino-U.S. trade war, a rout in emerging market currencies, rising borrowing costs and bond yields, as well as economic concerns in Italy.
In oil, WTI has fallen nearly 10 percent so far this month, while Brent is down nearly 9 percent.
Still, oil markets remain nervous ahead of U.S. sanctions against Iran's crude exports, which kick in from Nov. 4.
Bowing to pressure from Washington, China's oil-majors Sinopec and China National Petroleum Corp (CNPC) have not ordered any oil from Iran for November because of concerns that violating sanctions could impact their global operations.
China is Iran's biggest oil customer. Halting oil Iranian imports means its many refiners will have to seek alternative supplies elsewhere.
Some relief could come from the United States, where crude production and storage levels are high.
U.S. commercial crude oil stockpiles C-STK-T-EIA rose for a fifth consecutive week last week, increasing by 6.3 million barrels to 422.79 million barrels, the Energy Information Administration said on Wednesday.
Output remained unchanged at 10.9 million barrels per day (bpd), slightly below a record 11.2 million bpd reached at the start of October.