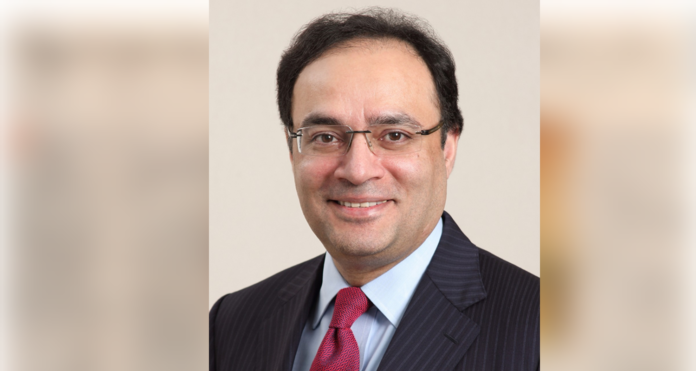 LAHORE: Habib Bank Limited (HBL) President and CEO Muhammad Aurangzeb on Monday spoke in detail about the bank's ongoing business transformation programme, which includes an enhanced focus on getting the "right business" whilst upholding compliance standards that are in accordance with the international environment.
The HBL CEO stressed the need to increase transaction monitoring on a holistic level and to ensure that Know Your Customer (KYC) and Anti-Money Laundering (AML) regulations are being complied with.
"The bank is working closely with regulators and corresponding banks worldwide," he said, adding that the bank was committed to increasing its focus on technology and innovation besides continuing its efforts towards financial inclusion through its branchless banking platform – HBL Konnect.
Other initiatives under the transformation programme included loan processing through an app, centralized account opening, digitizing all client/customer information, and using tools of data analytics to enhance customer experience, he mentioned.
The HBL CEO believes getting the right business ensures control on operational expenditure as well as provisioning expenses.
On a query, he said HBL has continued its efforts towards establishing itself in China. "The bank's representative office in China will be converted into a branch office in 2019 as the bank has received an RMB license," he added.
Earlier, in an interview on the sidelines of IMF-World Bank talks in Bali, Aurangzeb viewed macro position as one of three elements influencing the outlook for banks in Pakistan, the others being technology and the regulatory environment, but the macro is certainly the one in the headlines.
In another interview this month, the HBL CEO had stated, "From my perspective, we have to start thinking that we're an IT company with a banking license. With 1,700 bank branches and 2,000 ATM's all over the country, HBL acquires 1 million new customers a month. With the rollout of biometric devices nationwide that number is set to double or triple."
Results for 9M2018
HBL on Monday reported earnings of Rs1.15 per share in the first nine months of 2018, down by 82 per cent YoY (3Q2017 earnings adjusted for New York State Department of Financial Services' $225 million penalties on HBL). The decline is primarily due to high provision for diminution in value of investments, high expense growth as well as flattish net interest income growth.
As per the management, impairment on investments (Rs1.8 billion) has been booked due to poor stock market performance but "potential for a reversal exists given market continues its recent bull run".
On admin expenses, the management restated its previous stance that non-interest expense will normalize post the first half of 2019. The bank also informed that excluding expenses related to NY operations, pension charge and business transformation, normalized expense growth is in single digits.
During 9M2018, expenses included Rs4.7 billion pertaining to NY operations, Rs2.5 billion related to business transformation and Rs1.9 billion pension charge. Moreover, Rs0.8 billion of expense is due to the impact of rupee devaluation on overseas expenses of which Rs400 million is attributable to 3Q2018.
Fee income has declined primarily due to lower share in home remittances segment. Management believes that non-interest income will show a much better performance in the fourth quarter of 2018.
On dividends, the management said its focus will remain on maintaining strong capital adequacy, however, as earnings improve going forward, there is potential for better payout.
Gross non-performing loans (NPLs) have increased by Rs2.3 billion over Dec 2017 due to a Rs3.3 billion impact of currency devaluation on overseas NPLs while domestic NPLs have reduced by Rs1.9 billion in the same period. However, asset quality has improved to 7.6 per cent (8.2pc Dec 2018). Domestic advances growth was recorded at 16.7 per cent while overseas advances decreased by 21.5 per cent.
Domestic current account deposits have increased by 9.6 per cent over Dec 2017, while the mix has improved to 37.3 per cent up by 1.7ppts since Dec 2017.
The bank does not foresee a decline in its consumer lending portfolio in the rising interest rate scenario. HBL management expects the policy rate to arrive at 9.5 per cent by the end of 2018 and 10.5 per cent by the end of next year.
The impact of rupee devaluation on the cost of overseas borrowing during 9MCY18 amounted to Rs3.9 billion. The FX borrowing in lieu of NY settlement payment is not hedged hence further devaluation will continue to have an adverse impact.
Average advances have witnessed a 28 per cent YoY increase during 9MCY18, concentrated in high yielding corporate and Islamic book.