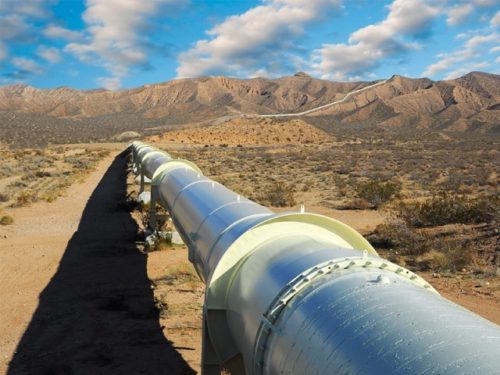 ISLAMABAD: The government's decision to provide gas at subsidized rates to the export seems to have been half-baked as the decree remain unimplemented and a dispute has arisen between key stakeholders.
The Economic Coordination Committee (ECC) of the cabinet in mid-September had announced it would provide gas at subsidized rates in response to a summary put forth by the Petroleum Division.
The summary had been forwarded to the ECC without undertaking broader deliberations with other ministries, said government sources, reports Express Tribune.
Now different interpretations have arisen of the ECC's decision by the Ministry of Finance, Petroleum Division and industrial sectors.
The finance ministry has removed captive power plants from the qualifying criteria in addition to decreasing the subsidized gas volume from 300 million cubic feet per day (mmcfd) to 185 mmcfd.
It comes amidst a notification issued by the Oil and Gas Regulatory Authority (Ogra) in October which mentioned captive power plants could avail the subsidy being extended.
However, all the details weren't discussed during the ECC meeting and due to the removal of these plants from the subsidy availing list, the requirement has decreased to Rs23 billion against the Petroleum Division initial projection of Rs63.5 billion, as per government officials.
All Pakistan Textile Mills Association (APTMA), a body responsible for looking after the textile industry interests has protested to Finance Minister Asad Umar.
It has asked the finance minister to intercede since Sui Northern Gas Pipelines Limited (SNGPL) has sent new gas bills based on the old tariffs.
Recently, the government had announced it would decrease gas and electricity rates for five major export sectors, focused on bolstering exports and help rein in Pakistan's external financing problems.
During ECC's meeting on September 14th, it had decided to supply subsidized gas to textile, jute, leather, surgical instruments and surgical goods sectors in Punjab.
Notwithstanding, the petroleum division forwarded another summary to the ECC in mid-October indicating the need for gas re-gasified liquefied natural gas (RLNG) for the industries.
In the ECC meeting held in mid-October, it instructed the Petroleum Division and Ogra to deliberate with the finance ministry for disbursement of subsidy.
And the Finance Division issued directives in deliberations with the Petroleum Division, Ogra and SNGPL which is now being disputed by industrialists.
However, APTA has opposed the directive issued by the finance ministry on Friday.
According to the memorandum, the cabinet decision came into effect on October 16th instead of September 27th, when the federal government gave go-ahead to new gas rates.
Due to this anomaly, captive power plants operated by the textile industry were removed from the list and were billed at the rate of $12.5389 per mmbtu instead of the approved rate of $6.5.