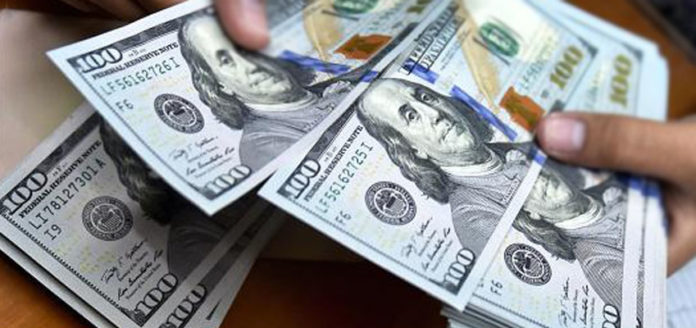 The US dollar pulled out of its post-election slump, rising modestly on Thursday morning ahead of a Federal Reserve policy meeting at which it is widely expected to hold interest rates steady.
Against a basket of six rival currencies, the dollar index was up 0.24 per cent from late Wednesday. The index had fallen in the wake of the US midterm elections, which split power between the two houses of Congress. Democrats control of the House of Representatives suggests they will act as a check on President Donald Trump and could block further tax cuts and deregulation.
The greenback has rallied this year since the president's Republican party pushed through significant tax cuts, and strong economic growth has prompted the Fed to steadily raise interest rates.
The dollar index hit pre-election levels early in North American trade as investors moved their focus to the Fed. The Fed is expected to hold rates steady on Thursday, but the language in the policy statement will be watched closely.
"Today's Fed announcement may do little to jolt the dollar or wider FX markets, with the central bank widely expected to hold borrowing rates at a range of 2.00 per cent – 2.25 per cent. Still, the Fed is likely to leave the door wide open to a December rate hike with the U.S. economy keeping in top gear," wrote Joe Manimbo, a senior market analyst at Western Union Business Solutions.