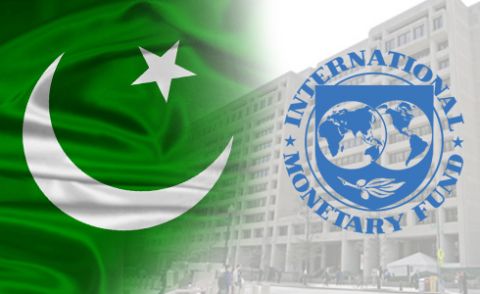 ISLAMABAD: The International Monetary Fund (IMF) delegation was told on Friday that the government is intending to establish a 'wealth fund' for converting loss-making state-owned enterprises (SOEs) into profit-making ones before their divestment.
The finance ministry officials, State Bank of Pakistan (SBP) and Federal Board of Revenue (FBR) shared the plan with the IMF team during the third day of technical level talks, reported Dawn.
The latest round of technical talks between the IMF and the government is concentrating on the privatisation programme of the government, which is aiming to receive a $12 billion loan from the Washington-based lender.
Taxation regime and revenue generation are likely to be the focus of the technical discussions on Saturday and will continue until the middle of next week.
And the policy level talks are going to be conducted in the last days of the week to determine Pakistan's needs for plugging the funding gap and avoiding a balance of payment crisis.
In the meeting on Friday, the IMF team was apprised of the recent government decision to put profit-making SOEs on sale to private investors.
Also, the team was told that the government had decided to remove Pakistan Steel Mills (PSM), Pakistan International Airlines (PIA), Pakistan Railways (PR), Utility Stores Corporation (USC), National Highway Authority (NHA) and the Civil Aviation Authority (CAA) from the privatisation list.
According to the government officials, all other entities were commercial units aside from the CAA which was also a regulatory body in the aviation sector.
Furthermore, the IMF delegation was told about the policy statement of federal Finance Minister Asad Umar on several occasions that loss-making SOEs would be made financially viable before their privatisation.
In regard to the wealth fund, the IMF was informed it would shortly create it with a focus to make these loss-incurring SOEs operational and profitable via financing from the fund.
Once these SOEs were made profitable, they would receive a higher selling price compared to their existing level, the team was informed by officials.
The IMF questioned the officials about the source of financing in the aforementioned 'wealth fund' and it was told the government was going to invest in each SOE in segments and loss-making SOEs would be selected on a merit basis.
The Cabinet Committee on privatisation had instructed the industry ministry to prepare a workable action plan by the middle of next month for PSM turnaround, said officials.
And the IMF delegation was told similar plans were being devised by appropriate ministries for other entities under contemplation for privatisation.