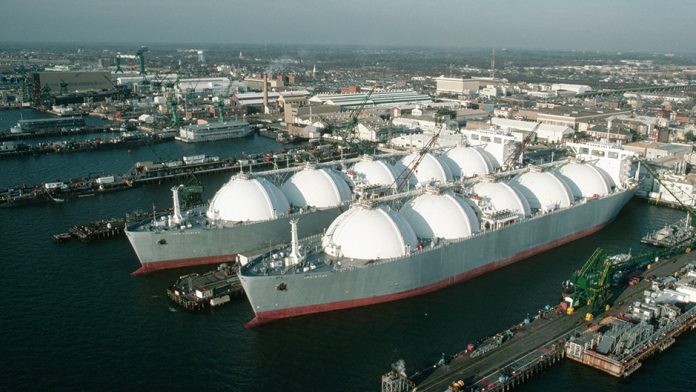 ISLAMABAD: The current liquefied natural gas (LNG) terminals have been established without having conducted a prior study on safety hazards, said the Ministry of Maritime Affairs.
Consequently, the government is mulling to shift these LNG terminals to more appropriate locations, reports Express Tribune.
The Ministry of Maritime Affairs has been assigned the responsibility of conducting a cost-benefit analysis (CBA) and a study for moving of existing terminals to more suitable locations.
Also, the government has instructed the ministry to conduct the study in tandem with the Petroleum Division to determine the requirement of establishing new LNG terminals in Pakistan.
And the Ministry of Maritime Affairs has also been given the responsibility of ports safety and regulation of matters linked to dangerous cargo.
During a recently held meeting of the Economic Coordination Committee (ECC), officials of the ministry disclosed that the Port Qasim Authority (PQA) board in its meeting held on May 7th, 2011 and August 10th, 2011 had pinpointed Jhari Creek as the most suitable location for LNG terminals.
Unfortunately, no independent technical studies have been conducted till now.
However, an independent study had been proposed to meet industry safety standards and zero impact on normal port and traffic.
The ECC was informed that the terminals were established on the main PQA channel in violation of the authority's recommendation, which contributed to congestion on all anchorages.
Consequently, a major amount of foreign exchange is being expended in the shape of demurrages.
The ECC was told that the PQA in its meeting held on September 13th, 2018 had given go-ahead for provisional allotment of two additional sites for LNG terminals.
But the PQA board was asked to reconsider it.
The Ministry of Maritime Affairs had presented a proposal that the LNG Policy 2011 should be revised to reflect the NOC from Sindh Environmental Protection Agency (SEPA), QRA study and the navigational simulation study conducted on a chosen location as instructed by the ministry.
Also, it was suggested during the meeting that the already existing LNG import terminals for securing gas supplies may be excluded from the ambit of Pakistan LNG Terminals Limited (PLTL) under the Petroleum Division.
Hence, the Ministry of Maritime Affairs will perform this function in consultation with the port authorities.