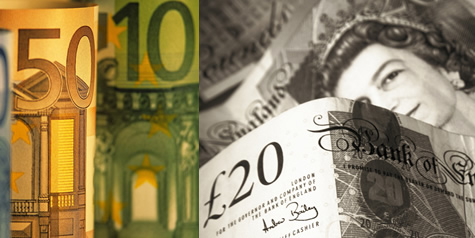 SINGAPORE: The euro and sterling edged higher against the dollar on Friday after Britain and the European Union agreed on a draft text setting out their future relationship before a summit on Sunday.
Traders were cautiously optimistic about the draft declaration agreed by the United Kingdom and the European Commission which outlined how the trading relationship, security and other matters will work once the divorce is finalised.
The euro and sterling traded marginally higher on Friday, having advanced overnight by 0.2 percent and 0.8 percent respectively.
Traders are still waiting for more clarity around the Brexit deal as it faces a rocky ride once it reaches a deeply divided British parliament, with hardline Eurosceptic and staunch pro-EU factions, and various shades of grey in-between.
The dollar index, a gauge of its value versus six major peers, traded marginally lower at 96.46. Much of the weakness is due to the strength in the euro and sterling, which together constitute 70 percent of the index.
The dollar has lost ground for two consecutive trading sessions and is drifting lower from a 16-month high of 97.69 hit earlier this month.
Dollar sceptics are concerned about the pace of future interest rate increases by the U.S. Federal Reserve.
The Fed is expected to deliver its fourth-rate hike of 2018 in December, but markets are trying to gauge how much tighter can policy get next year without risking a slowdown in the domestic economy, which has so far held up well even as borrowing costs have risen.
The yen was fetching 112.96, little changed from its previous close. The Japanese currency has traded in an extremely narrow range with a soft bias over the last four trading sessions.
While the Fed is on a monetary tightening path, the Bank of Japan remains committed to its ultra-loose monetary policy due to low growth and inflation. This interest rate differential between U.S. and Japanese bonds makes the dollar a more attractive bet than the yen.
According to some analysts, another factor supporting the dollar/yen is that Japanese investors remain heavily invested in the U.S. and foreign assets.
The greenback was up 0.14 percent on the Canadian dollar, changing hands at $1.3206 as crude prices tumbled on supply glut fears. Canada is one of the largest oil exporters in the world.
The Australian dollar often considered a gauge for global risk appetite weakened 0.08 percent to trade at $0.7251.
Analysts expect the Aussie to remain subdued ahead of a meeting between the U.S. and Chinese leaders at a G20 meeting in Argentina at the end of the month, with markets watching out for any signs on whether the two sides would agree to de-escalate their heated trade war.