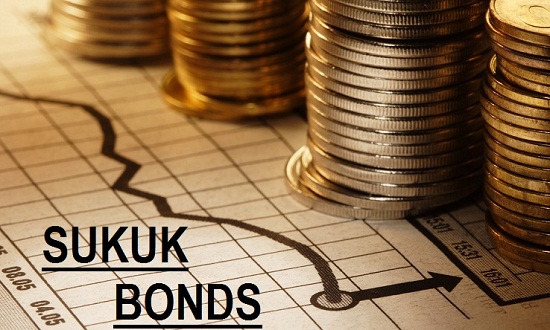 KARACHI: To finance the burgeoning power sector's circular debt, the government is mulling to float 10-year privately placed sukuk bonds for raising Rs200 to Rs300 billion.
Sources privy of the developments said the issuance of the sukuk will be done via a privately placed process and be promoted privately to qualified investors like mutual funds and Islamic institutions, reports The News.
Six Islamic banks would be enlisted to manage the transaction, with Meezan Bank likely to act as lead arranger, the source said.
According to the source, the finance ministry officials and representatives of Islamic bank held a meeting on Tuesday in Islamabad to broker the terms and conditions for the probable issuance of the sukuk.
It added, "Power Holding Private Limited (PHPL) is likely to agree to price a privately placed sukuk issue, offering six months KIBOR (Karachi Interbank Offered Rate) plus one percent."
The sukuk issuance is planned for later this month, subject to the stakeholders reaching an agreement on the terms and conditions.
According to the source, the planned sukuk issuance would be backed by a government guarantee and profit payments.
The circular debt has touched a whopping Rs1.2 trillion and the issuance of the sukuk is probably part of the plan to pave way for raising financing and clearance of the debt.
In a meeting held last month, the Economic Coordination Committee (ECC) had reached a decision to obtain Rs200 billion from Islamic banks in support of PHPL against 43 assets of Discos and Gencos.
A committee was set up to initiate the consulting procedure for Islamic financing facility for PHPL via a syndicate of banks, led by Meezan Bank.
But it has been unable to settle on a mechanism regarding the repayment plan of the power entities.
Moreover, industry sources believe the finance ministry was attempting to help the Islamic banking industry in investing surplus funds via the issuance of SLR-eligible Bail-Muajjal instrument.
Through this procedure, the government was likely to procure maturing sukuk on a deferred payment basis.