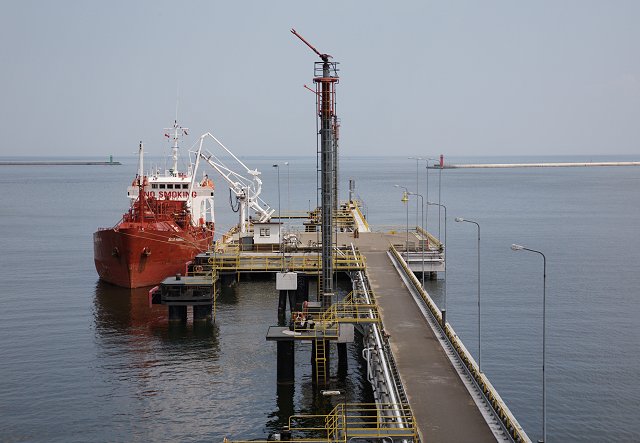 KARACHI: Pakistan International Bulk Terminal Limited (PIBTL) in collaboration with JS Petroleum is set to establish an LPG import facility at Port Qasim, Karachi.
Pakistan has initiated the mechanism for expanding infrastructure for global trade since it has started setting up terminals for oil, gas imports and developing a secondary ship navigation channel at Port Qasim, Karachi.
According to a report in Express Tribune, Port Qasim Authority (PQA) Chairman Asad Rafi Chandna apprised a delegation of journalists during their visit to Pakistan International Bulk Terminal Limited (PIBTL) on Tuesday that it was working to develop another natural ship navigation channel.
"You will see significant developments taking place in the next four to six months. Besides, the establishment of other terminals for the facilitation of importers and exporters was also in the pipeline including a terminal for oil import, said Mr Chandna.
And PIBTL is working on adding a liquefied petroleum gas (LPG) import facility at Port Qasim besides the one it operates for commercial coal operators and is the only authorized terminal in Pakistan.
PIBTL CEO Sharique Azim Siddiqui in response to a query said its board of directors had given approval for development of the project in the near past and it is forecast to cost around $30 million.
In this regard, PIBTL is in the process of obtaining approval for this project from PQA.
10-11% shareholding in PIBTL is held by International Finance Corporation (IFC), which is an investment arm of the World Bank.
PIBTL is working in conjunction with JS Petroleum to set up an LPG import infrastructure. Mr Siddiqui highlighted they were transporting coal via roads currently, however, plans are ongoing to send it via cargo trains to upcountry.
Both the entities have aimed to set up the facility before the onset of next winter since LPG remains an important fuel for domestic users who are deprived of gas due to shortage or the lack of gas pipeline facility in cold weather.