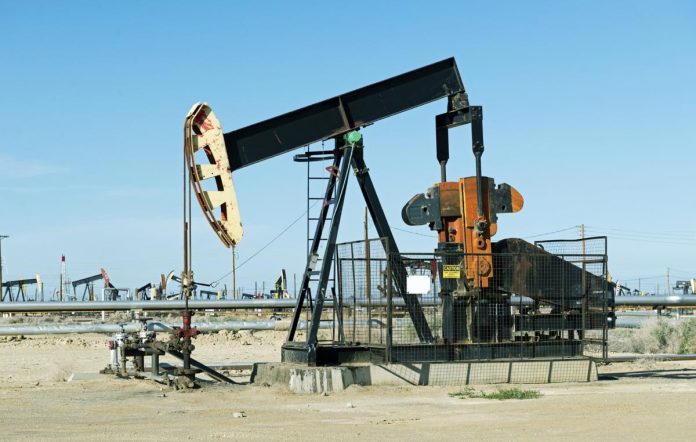 ISLAMABAD: Pakistan's oil and gas producing companies and oil refineries do not have sufficient storage facility for crude oil and condensate, while there was no fault at Kunnar Pasakhi Deep and Gambat fields that caused recent gas crisis, sources said on Friday.
According to details, the report of a fact-finding committee already presented to Prime Minister Imran Khan on the recent gas crisis has unearthed that the oil refineries and the oil and gas companies involved in production lacked sufficient facility for the storage of crude oil and condensate. Sources said that a nine-page fact-finding report presented to Prime Minister Imran Khan on the recent gas crisis by an inquiry committee has declared untrue the allegations of a technical fault at Kunnar Pasakhi Deep (KPD) and Gambat.
Sources said that the inquiry committee has discussed fourteen main reasons for the gas crisis and presented recommendations to avoid such incident in future. Around 215 million cubic feet per day (MMCFD) of gas was being produced less than the required amount from southern and northern fields due to alleged connivance between the furnace oil lobby and the refineries, said sources.
A similar gas crisis can emerge in January and February of 2019 if six agreements related to Liquefied Natural Gas (LNG) sector and import of crude oil, condensate and furnace oil are not controlled on an emergency basis, they said, adding that suspension of managing directors (MDs) of Sui Northern Gas Pipelines Limited (SNGPL) and Sui Southern Gas Company Limited (SSGCL) is not likely this time after a report of the fact-finding committee
Sources also said that after a thorough review of the fact-finding committee's report, Prime Minister Imran Khan has called a special meeting on December 26, to be chaired by the prime minister himself, to discuss a three-point agenda including implementations on the report of the fact-finding committee and to avoid possible gas crisis in the future.
"PM Khan has sought a plan for procurement of furnace oil from oil refineries, storage demand of LNG for next four months by power division, production of oil and gas from various fields and a load management plan for the winter season," said sources.
Moreover, the report has also disclosed that there was a lack of coordination for the procurement of LNG.
Sources said that despite a shortage of gas in Punjab province, SNGPL allegedly discouraged sale and purchase of LNG, while the SNGPL asked the LNG terminal to reduce RLNG supply as its pipeline was unable to ensure delivery of the same. Furthermore, one LNG cargo was cancelled in the past, owing apparently to a verbal discussion that took place between the managing directors of SNGPL and Pakistan LNG Limited (PLL) during a meeting of the cabinet committee on energy.
They said that the power division has not been proposed a demand figure for LNG, which is procured only after a demand has been quantified by the power division.
"Due to the stoppage in the supply of crude oil and condensate from the gas fields of PPL, OGDCL and MOL company, gas production was reduced to 215 MMCFD," said sources quoting the report. They added that the report has also asked PM Khan to issue advice to oil refineries and gas companies for the construction of storage.
An official of the petroleum division, on condition of anonymity, said that oil and gas production companies and oil refineries are active after a notice of PM and they have started storage of condensate and crude oil in the storage of Byco refinery, PSO and NRL through tank lorries as the storage capacity ends on January 15.
The official continued that the oil refineries, despite the collection of deemed duty, have not upgraded hydrocracker and storage. With up-gradation of storage facilities, an additional quantity of petrol and high-speed diesel (HSD) can be produced from local crude oil instead of producing the furnace oil, said sources.