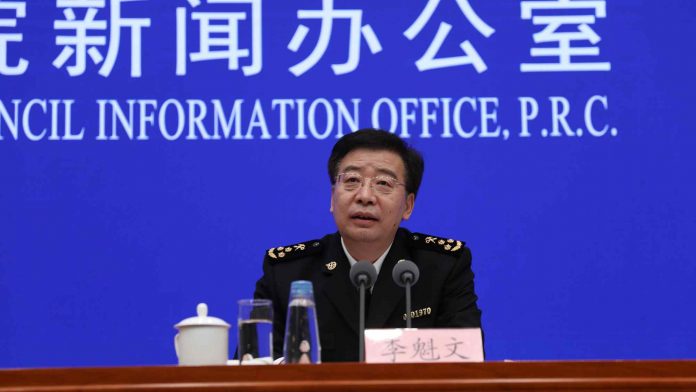 BEIJING: China's import and export volume hit a historic high in the last year, a sign that the economy remained resilient despite growing external uncertainties.
"China effectively tackled profound changes in the external environment last year, and the foreign trade maintained steady and positive growth, reaching a historic high in import and export volume," General Administration of Customs (GAC) spokesperson Li Kuiwen said.
China's foreign trade rose 9.7pc year-on-year to a historic high of 30.51 trillion yuan (about 4.5 trillion US dollars) in 2018. The value was 2.7 trillion yuan higher than in 2017, according to the GAC.
Exports rose 7.1pc year-on-year to 16.42 trillion yuan last year, while imports grew 12.9pc to 14.09 trillion yuan, resulting in a trade surplus of 2.33 trillion yuan, which narrowed by 18.3pc.
"China is expected to keep its number-one position in the world in terms of trade in goods," Li Kuiwen told a press conference.
Li attributed the growth to sound and steady economic fundamentals and a number of policies and measures boosting steady foreign trade growth, including lower import tariffs, higher export tax rebates and improvement in the business environment.
In 2018, China maintained stable economic growth and remained a top performer in the global economic arena.
Its GDP rose 6.7pc in the first three quarters of 2018, putting the economy on track to meet the government's targeted growth of around 6.5 percent for 2018.
To boost imports, China has cut tariffs for an array of products including automobiles, consumer products and medicine this year, lowering the overall tariff rate on imported goods from 9.8pc to 7.5pc.
A total of 172 countries, regions and international organizations, and more than 3,600 enterprises participated in the first China International Import Expo, which was held last year from Nov 5 to 10 in Shanghai.
Behind the strong foreign trade figures, China's shifting engines of economic growth are well told.
Exports and imports of products under the general trade category, which has a higher added-value than processing trade, surged 12.5pc year-on-year to 17.64 trillion yuan, accounting for 57.8pc of total foreign trade, 1.4pc points higher than 2017.