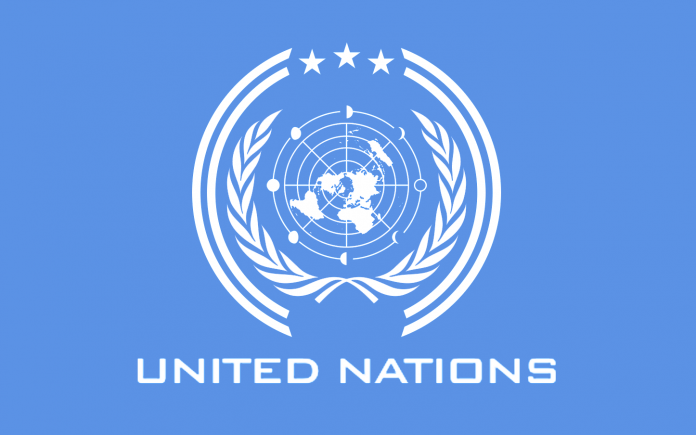 LAHORE: United Nations (UN) in a report released on Monday said Pakistan's economic growth is forecast to slow down markedly to below 4% in 2019 and 2020, after growing at an average of 5.4% in 2018.
According to UN's report "World Economic Situation and Prospects 2019", the economic outlook in Pakistan is challenging and it is surrounded by significant downside risks.
Contrarily, economic activity continues to be supported by robust private consumption, improvements in energy supply and infrastructure initiatives of the China-Pakistan Economic Corridor (CPEC), said the report.
However, Pakistan's economy is hampered by a severe balance of payment difficulties due to large twin fiscal and current account deficits, a noticeable slide in international reserves and rising pressures on the domestic currency said UN.
It highlighted the public debt level was high and around 70% of GDP, with increasing sustainability worries.
The UN pinpointed that Pakistan was currently negotiating for financial assistance from the International Monetary Fund (IMF) to address macroeconomic and fiscal challenges for the second time in the last five years.
The report observed the macroeconomic balances and financial fragilities present a noteworthy risk of a further slowdown, which highlighted the need for policy actions.
Moreover, UN pinpointed that the aforementioned factors highlighted some long-standing challenges for Pakistan's economy.
For enabling sustainable medium-term growth, UN said policymakers need to encourage much-required infrastructure investment to reduce awful energy shortages while addressing external imbalances, especially by promoting export growth.
As per UN's forecast, Pakistan would need to undertake a sharp fiscal consolidation if it enters an IMF programme in 2019.
It maintained that due to rising expenditures and high debt repayment obligations have caused Pakistan to record a relatively fiscal deficit, about 4.8% of GDP.
The UN said strengthening fiscal accounts is a major challenge for South Asia, considering the low level of tax revenues, rigid public expenditures and continuing structural deficits.
As per the report, improving tax revenues are a necessity in constructing fiscal buffers and in bolstering the capacity to execute countercyclical and redistributive policies.
The UN envisages regional GDP of South Asia to expand by 5.4% in 2019 and 5.9% after growing by 5.6% in 2018.
Moreover, the report said economic growth is likely to be assisted by private consumption and in some cases investment demand, even as monetary policy stances stiffen in some economies.
Due to the gradual tightening of global financial conditions has caused the adjustment of monetary policy changes across South Asia, said UN.
Taking the current situation into context, policymakers are tasked with the challenge of maintaining growth momentum while controlling inflationary pressures and facilitating domestic adjustments to lower global liquidity, said the report.
Also, most domestic currencies in South Asia came under pressure and depreciated throughout 2018, whilst current account deficits continued to rise in Pakistan, Bangladesh, India and several countries across the region.
"Strengthening labour market indicators is a crucial aspect to forge a more inclusive development trajectory in South Asia.
However, employment growth has recently slowed down in the region, and female labour force participation remains low and declining.
In addition, youth unemployment is a major concern in several economies, especially given the growth of working-age populations," said UN.
Furthermore, South Asia which constitutes for 25% of the global population has only a 5% share of the world GDP, needs to overcome medium-term challenges and structural constraints to unshackle its tremendous growth promise, the UN observed.
"A crucial challenge is the strengthening of its productive and international competitiveness, as the region is lagging in several competitiveness indicators, like attracting foreign investments, penetrating new markets, and diversifying and upgrading its export products," said the report.
Due to restricted trade openness and regional integration, the UN highlighted South Asia has great promise to gain market share in overseas markets and to participate more decisively in global value chains (GVCs).
It observed the benefits of increased global integration have remained limited in most of the economies in South Asia.
The UN called for shaping policies which bolsters the business environment, with a focus on industry-specific problems can have a positive influence on investment prospects.
Additionally, the report said changes in trade policy can greatly decrease the rising trade costs across the region, facilitate the access to foreign inputs to exporters and enable the participation in GVCs.
"Meanwhile, policies regarding foreign direct investments and multinational firms can encourage not only financial flows but also productive linkages, technology transfers and training of the workforce, said the UN.