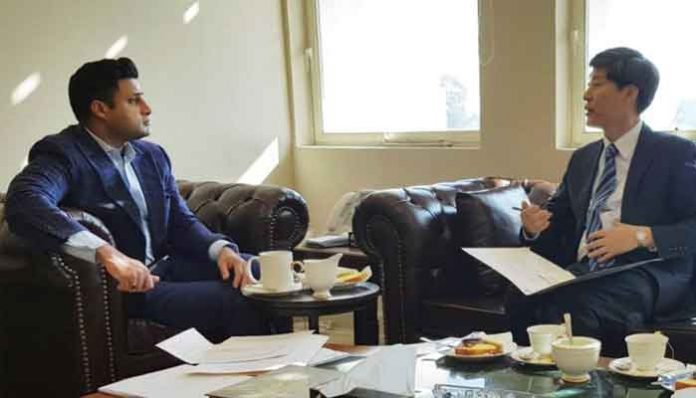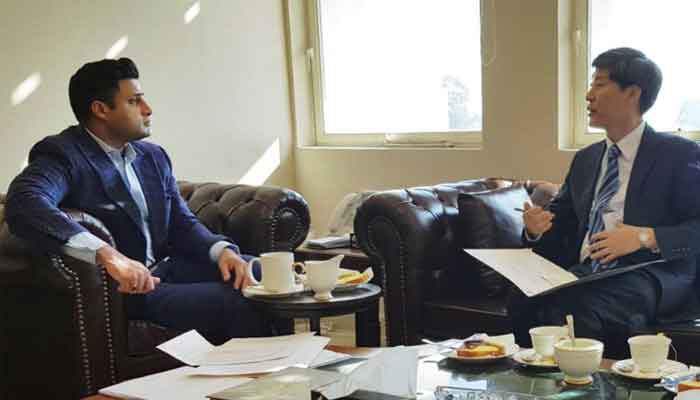 ISLAMABAD: South Korea has increased the quota of Pakistani manpower by 11pc in a bid to facilitate the latter with employment opportunities.
Previously, Pakistan could only export 900 workers to South Korea. Following an increase in the quota, Pakistan could now export over 1,000 workers.
In a meeting with South Korean Ambassador to Pakistan Kwak Sung-Kyu on Wednesday, Special Assistant to Prime Minister on Overseas Pakistanis Syed Zulfikar Abbas Bukhari stressed the possibility of increasing the quota for Pakistani workforce by 100pc.
The ambassador apprised the special assistant regarding the recent measures taken by his government to employ maximum Pakistani workers in the local industry.
He said keeping in view the need for Pakistan to export its maximum manpower abroad and to strengthen bilateral cooperation between the two countries, his government had decided to increase Pakistani workers quota by 11pc.
He said employment permit system was another initiative which would help enlarge the size of the Pakistani workforce in the Korean job market in the future.
He also admired the Pakistani workers employed in South Korea for their language proficiency, integrity and diligence.
Kwak Sung-Kyu also invited Zulfikar Bukhari to visit South Korea so that more prospects for Pakistani workers in terms of employment could be explored.
The special assistant thanked the ambassador for his persistent efforts in his three-year tenure to strengthen ties between the two countries.
They vowed to continue working together to create a special cordial relationship between the two countries and to further facilitate the Pakistani expatriates in Korea.