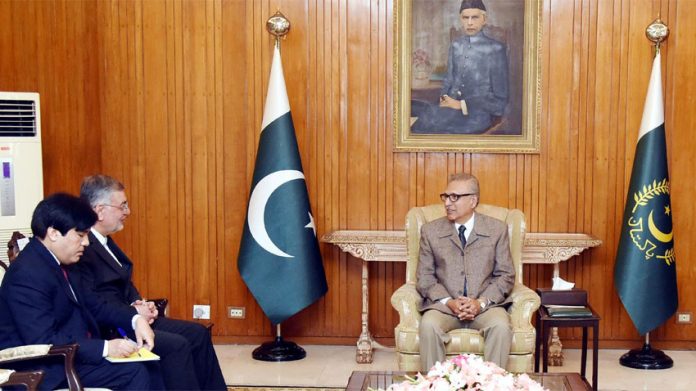 ISLAMABAD: President Dr Arif Alvi met Economic Cooperation Organization (ECO) Secretary General Dr Hadi Soleimanpour, who called on him on Thursday to discuss issues of mutual interests.
President Alvi stressed the need to further strengthen transport and communication infrastructure, facilitate trade and investment and identify important sectoral priorities of the ECO for development and growth in the region.
He informed the visiting dignitary that Pakistan was upgrading its rail and road infrastructure in order to facilitate smooth flow of goods to its neighbours and to galvanize trade opportunities within the ECO region.
The president also highlighted that Pakistan would continue to contribute to ECO's efforts to provide assistance to Afghanistan and was presently the highest donor to ECO's initiative for reconstruction of Afghanistan.
Appreciating Pakistan's important role as a member state in ECO, Dr Hadi said, "Pakistan has always been an active member of ECO and cornerstone of peace and cooperation in the region."