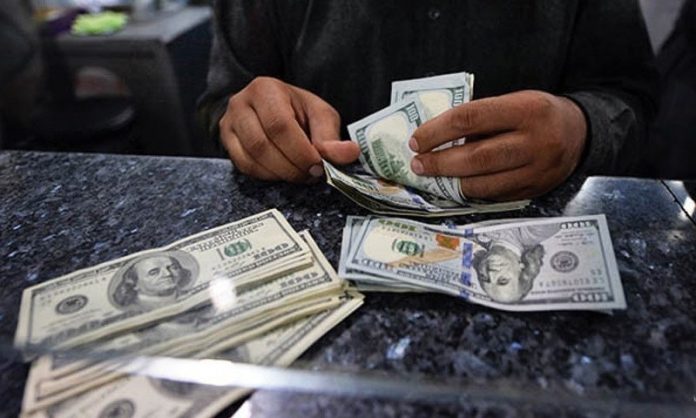 'SBP should devise guidelines for local currency dealers so that only genuine buyers can buy dollars from the open market'
ISLAMABAD: The business community has vehemently demanded a result-oriented crackdown against the dollar mafia, which is playing havoc with the economy of Pakistan.
In a statement issued on Monday, Pak US Business Council Chairman Iftikhar Ali Malik said that the sharp downfall in the value of rupee has not only disturbed all sectors of the economy but has also brought a new wave of price spiral that would not die down despite the government's tall claims.
He, however, said that the entire business community will fully support Prime Minister Imran Khan in the redressal of the country's economic woes.
Malik demanded a high-level probe into massive devaluation of local currency. "The State Bank should be asked to identify the reasons and share the findings with the business community in this regard," he added.
He also appealed the government to direct the Federal Investigation Authority (FIA), Intelligence Bureau, Customs Intelligence and the State Bank of Pakistan to maintain strict vigilance to control the currency and bullion smuggling.
The business leader urged the SBP to immediately take notice of the situation as it is causing panic in the currency market.
He claimed that there is no shortage of foreign exchange in Pakistan, but it required proper management.
"The government should take stern action against those involved in sending money abroad through illegal means, besides reducing the outflow of dollars from the country," he stated. "During the last 23 years, $160 billion was sent abroad from Pakistan while total foreign debts of the country stood at $104 billion."
He said the SBP should devise a guideline for local currency dealers so that only genuine buyers could buy dollars from the open market.
Talking about the factors and elements behind the historic fall of the rupee, he said, "It is necessary to investigate if an artificial cap on the value of the dollar was created by any mafia to sell their preserved dollars at high rates."
Malik, while referring to the media news that the rupee was devalued owing to the agreement signed with the International Monetary Fund, urged the government to inform the people about the details of the agreement it has signed with the international lender.
He pointed out that the government should focus on addressing key economic issues on an urgent basis and pay special attention to the problems of the business community.
He noted that PM Imran Khan has initiated meaningful reforms across all the important fields to make Pakistan a prosperous and respected country. Malik suggested the government to promote domestic commerce so as to trigger economic growth.