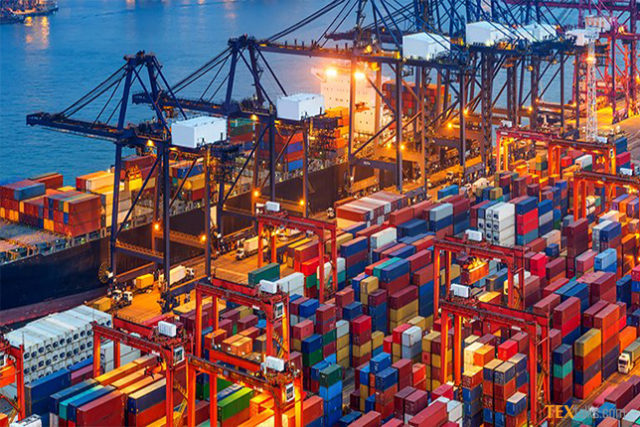 LAHORE: According to data released by the State Bank of Pakistan (SBP) the United States of America has maintained its position as the top export destination of Pakistani products in FY19, followed by China and the United Kingdom.
The data reveals that the total exports to the USA during FY19 were recorded at $4 billion against the exports of $3.8 billion in FY18, an increase of 4 per cent. Meanwhile, China imported goods worth $1.85 billion from Pakistan against $1.75 billion last year, showing a considerable growth of 5.6 per cent.
On the contrary, Pakistan's exports to the UK declined by 1.1 per cent from $1.77 billion during the previous year to $1.75 billion during the current financial year, placing it at the third-largest importer of Pakistani goods.
Overall, Pakistani exports to UAE declined from $1.38 billion to $1.37 billion, while exports to Germany recorded a decline of 4 per cent from $1.36 billion to $1.3 billion. Exports to Afghanistan also saw a sharp decline by 20.4 per cent from $1.5 billion to $1.2 billion.
Moreover, exports to India during the period under review declined by 25 per cent to $312 million against $419.7 in FY18.
However, exports to other countries compensated the decline in exports to certain countries and saw a significant increase. Exports to the Netherlands (Holland) were recorded at $946.7 million against $779.4 million last year, showing an increase of 21 per cent.
Pakistan's exports to Bangladesh saw a 2 per cent rise, clocking at $742.9 million against $727.2 million last year. Whereas, exports to Italy during the period under review were recorded at $804.9 million against $769 million last year, depicting an increase of 4.5 percent. Similarly, Pakistan's exports to Saudi Arabia stood at $ 327.8 million against $317.5 million.