KARACHI: Investors of the Pakistan Stock Exchange (PSX) witnessed another range-bound trading session on Thursday, as the indices swung in both directions before settling in the red. Foreign investors ended as net buyers on Wednesday with a net inflow of $1.64 million.
On the economic front, the federal government approved a hike in petrol prices by Rs5.15 per litre to Rs117.68 for the month of August on the recommendation of Oil and Gas Regulatory Authority (OGRA).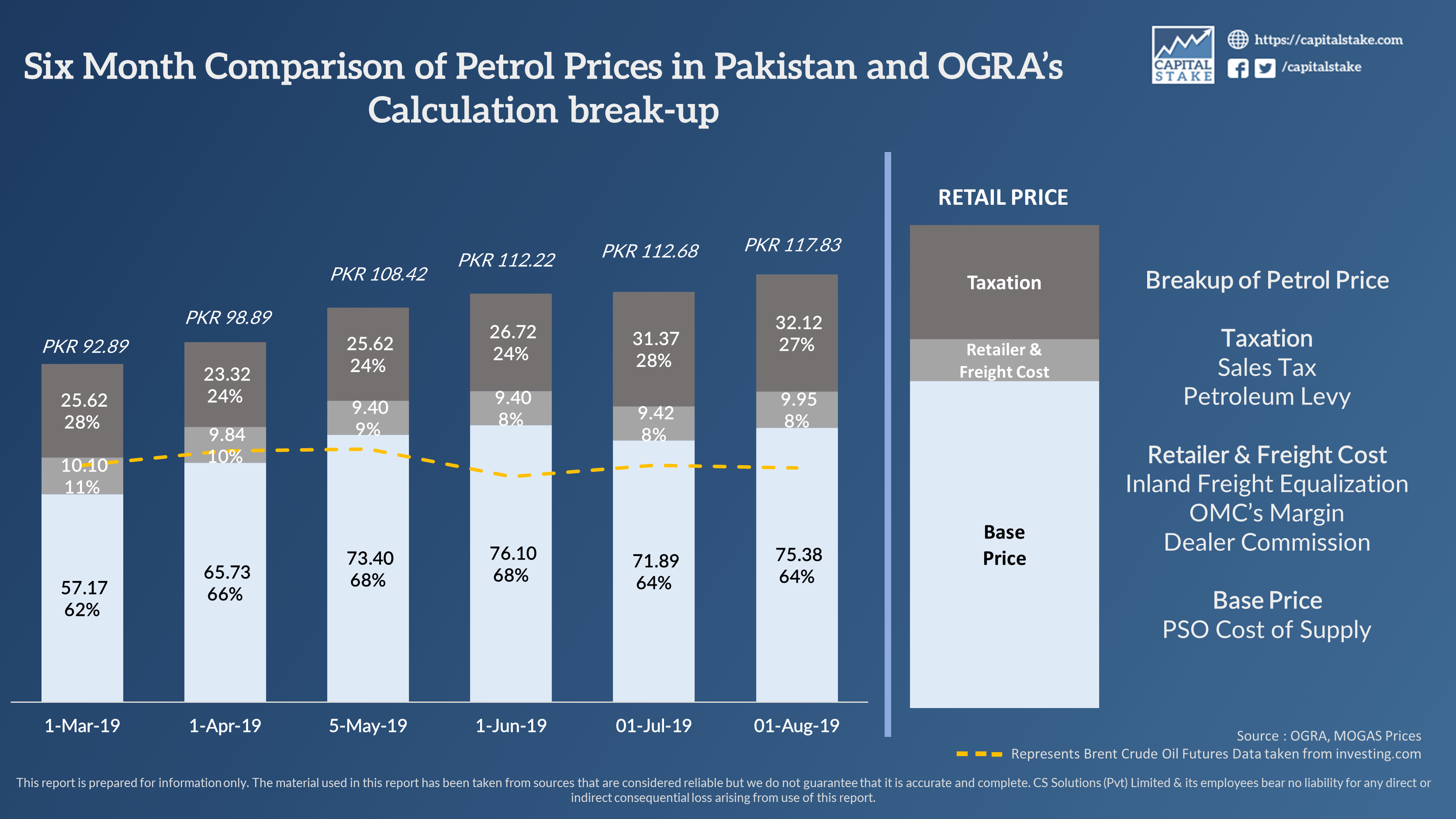 Moreover, the Federal Board of Revenue (FBR) collected Rs278 billion in July against the monthly target of Rs291.5 billion. The collection was inclusive of Rs14 billion received through the tax amnesty scheme.
The KSE-100 Index reached its intraday high of 32,060.58 soon after the opening bell rang. Losing its momentum, the index then marked its intraday low of 31,780.92 after declining by 157.56 points. It finally closed lower by 99.37 points at 31,839.11. The KMI-30 Index depreciated by 55 points to end at 50,514.36, while the KSE All Share Index declined by 69.46 points, settling at 23,049.36. Out of the total traded scripts, 115 advanced and 174 declined.
The overall market volumes were recorded at 70.66 million. Maple Leaf Cement Factory Limited (MLCF -3.08pc), TRG Pakistan Limited (TRG -1.04pc) and Fauji Cement Company Limited (FCCL +5.32pc) remained the top traded stocks of the day. The scripts had exchanged 10.59 million shares, 5.35 million shares and 4.79 million shares respectively.
The banking sector (-38.45 points), oil and gas exploration sector (-15.49 points) and power generation and distribution sector (-14.11 points) dragged the KSE-100 Index in the negative zone.
Among the companies, Pak Petroleum Limited (PPL -25.00 points), MCB Bank Limited (MCB -17.99 points) and Bank AL Habib Limited (BAHL -14.96) contributed negatively to the index.