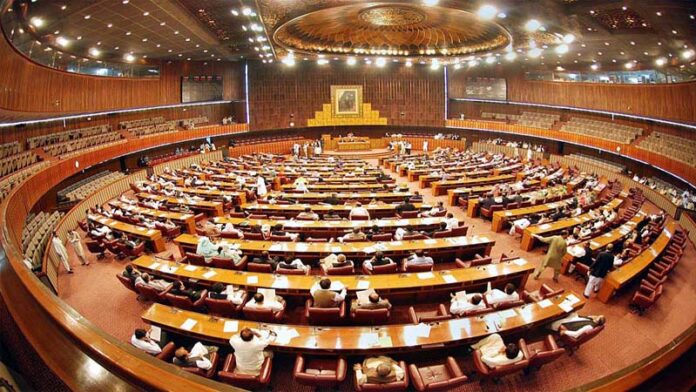 ISLAMABAD: The Parliamentary Committee on CPEC met on Wednesday (in-camera) at the Parliament House under the chairmanship of MNA Sher Ali Arbab to review the progress of different projects under CPEC.
According to the agenda, the representative from the Ministry of Railway briefed the committee about the ML-1 (Peshawar-Karachi) project with the help of a detailed presentation comprising of project profile, scope, benefits, job opportunities, preliminary design, financial arrangements and viability.
"Since the prime minister had already directed the ministry to forward the PC-1 of the project to the Central Development Working Party (CDWP) and the Executive Committee of National Economic Council (ECNEC) for consideration, therefore, the ministry may comply with the PM's orders at the earliest and may keep the committee informed about the progress in the next meeting, as the project is vital for the success of China Pakistan Economic Corridor," the committee chairman remarked.
The interior ministry's special secretary briefed the committee about the overall security arrangements, legal framework and challenges being faced in the CPEC projects.
The chairman and the members raised many questions on the working and capacity of the Special Security Division (SSD), directing the ministry to further improve the efficiency and professional capacity of the force so as to leave no space for anti-Pakistan elements to sabotage national objectives.
The Power Division secretary on the occasion apprised the committee on the provision of electricity to the three proposed special economic zones and assured that their requests would be met in due course of time.
The Petroleum Division secretary, along with the senior officers of the SNGPL and SSGC, informed the meeting regarding the provision of gas connections to SEZs on a priority basis.
The chairman asked the Board of Investment to coordinate with the Ministry of Petroleum and concerned SEZs to prepare a working plan in this regard within three weeks and report back to the committee in its next meeting.