The infamous cartel of Japanese auto manufacturers has been ruling the roost in Pakistan's car market for a lifetime. The big three – Suzuki, Honda and Toyota – have managed to stifle out any competition that has reared its feeble head, and have strong-armed an entire country into driving the same few variations of sedans and hatchbacks. The division is simple enough: Suzuki caters to the different hatchback needs of the populace, while Toyota and Honda duke it out over a cheap and a luxury sedan model each (City-Corolla and Civic-Camry). 
For a brief moment, the big three had some competition in the form of refurbished, imported Japanese vehicles. While most of these are also Toyotas and Hondas, they are not controlled by the local manufacturers. But with the government desperately trying to reduce the current account deficit by discouraging imports, making the import of Japanese cars virtually impossible on a large scale and thus not affordable, it looked like this threesome was even more entrenched than before. 
Things seem bleak. Safety standards are questionable in these vehicles, especially the ones on the cheaper end, which have no airbags. The market is starved of options, yet scared of anything new because of how major the decision to get a car is in Pakistan from both a cultural and economic point of view. 
What could possibly break the monopoly of the big three? Well, it might just be electric vehicles, and they could possibly help save the planet in the process. The federal government has finally approved the Electric Vehicle Policy 2019, and the driving force behind the policy has been the Ministry of Climate Change. 
And while the resident Minister of State, Zartaj Gul Wazir, might be the kind of simpleton who believes that the Prime Minister's piety is fixing the environment, the ministry itself still has enough intellectual bandwidth to realise the simple maxim: electric vehicles good, fossil fuels bad. 
It is a sign of hope that there is at least a realisation that Pakistan must move towards electric vehicles. Perhaps it is because we are so much in the thick of it, but we are somehow spared the worst of climate change denial in this country. 
According to the few people in the electric vehicles business, the EV policy approved by the government has been acclaimed as a 'game changer', and it has all the ingredients to transform the transportation in Pakistan while setting up a whole new EV industry in Pakistan.

In brief, the Electric Vehicle policy significantly lowers the taxes on all kinds of imports as well as domestic manufacturing of electric vehicles in Pakistan. For new electric vehicles, the cars will face a 1% sales tax and 1% customs duty on the EV-specific parts of a car, which will reduce the overall estimated taxes paid on import. For used vehicles, the tax will be 15%, much lower than the 25% to 100% taxes that most other imported vehicles typically have to pay.
And for manufacturers and assemblers, a 1% sales tax is all that the government will collect for at least the first seven years of this policy.
But despite Parliament giving the nod to the EV policy, the main man behind it suggests caution before celebration. Malik Amin Aslam, advisor to the Prime Minister on climate change, has said that the incumbent players will continue to have the competitive advantage in the market.        
Electric vehicles are yet to be seen on Pakistan roads but Malik Amin Aslam says in matter of few months, the EVs will be a familiar sight.
End of the road for oil? 
According to a research by BNP Paribas quoted in a Forbes article, oil would have to be priced at $10-$20 a barrel to remain competitive as a transport fuel, given the promising future of the still-nascent electric vehicles industry.
The BNP Paribas research suggests that the economics of renewable energy make it impossible for oil to compete at current prices. The author of the report, global head of sustainability Mark Lewis, says that "renewable electricity has a short-run marginal cost of zero, is cleaner environmentally, much easier to transport and could readily replace up to 40% of global oil demand."
And with the EV Policy now in place in Pakistan, the people looking to tap the EV market, which is yet to get rolling in the country, are upbeat and hopeful that the country seems ready to embrace the important technological change.

Ehteshamul Haq, the managing director of SZS Group, an engineering and oil field services company that is now seeking to enter the electric vehicles space, says that there was no reason to resist technology, which would be benefiting the society at multi-levels. SZS is among few groups who have been endeavoring to initiate and tap electric vehicles' industry in Pakistan. And Ehteshamul Haq has been elected the chairman of the newly formed Pakistan Electric Vehicles Manufacturing Association (PEVMA).
"It will help us reduce carbon emission, which has been the main reason behind climate change. EVs will be very economical for individuals, as they will reduce fuel costs and maintenance expenses considerably. Our rough estimates indicate that individual motorists could save 85% to 90% on their maintenance and fuel costs if they switch to EVs," he said.    
"When the use of oil decreases for our domestic transport, then certainly the bills for import of oil will also reduce, which will help us reduce our import expenses. It would reduce our current account deficit as well," he added.
Meanwhile, Malik Amin Aslam has said that Pakistan could save up to $2 billion on oil imports annually if Pakistan is able to follow the guidelines put in the policy. Ehtesham was in agreement with the government, saying that the whole world was now adapting EVs with open arms, so that even laymen understand that it is a very beneficial technological shift in the auto industry – one that the whole world must now take seriously.
According to Global EV Outlook 2019, published by the International Energy Agency (IEA), the global electric car fleet exceeded 5.1 million in 2018, up by 2 million since 2017, almost doubling the unprecedented amount of new registrations in 2017. China remained the world's largest electric car market with nearly 1.1 million electric cars sold in 2018 and, with 2.3 million units, it accounted for almost half of the global electric car stock.
Europe followed with 1.2 million electric cars and the United States with 1.1 million on the road by the end of 2018 and market growth of 385,000 and 361,000 electric cars from the previous year. Norway remained the global leader in terms of electric car market share, at 46% of its new electric car sales in 2018, more than double the second-largest market share in Iceland at 17% and six-times higher than the third-highest Sweden at 8%.
Electric two/three-wheelers on the road exceeded 300 million by the end of 2018. The vast majority are in China. With sales in the tens of millions per year, the Chinese market for electric two-wheelers is hundreds of times larger than anywhere else in the world. In 2018, electric buses continued to witness dynamic developments, with more than 460,000 vehicles on the world's roads, almost 100,000 more than in 2017.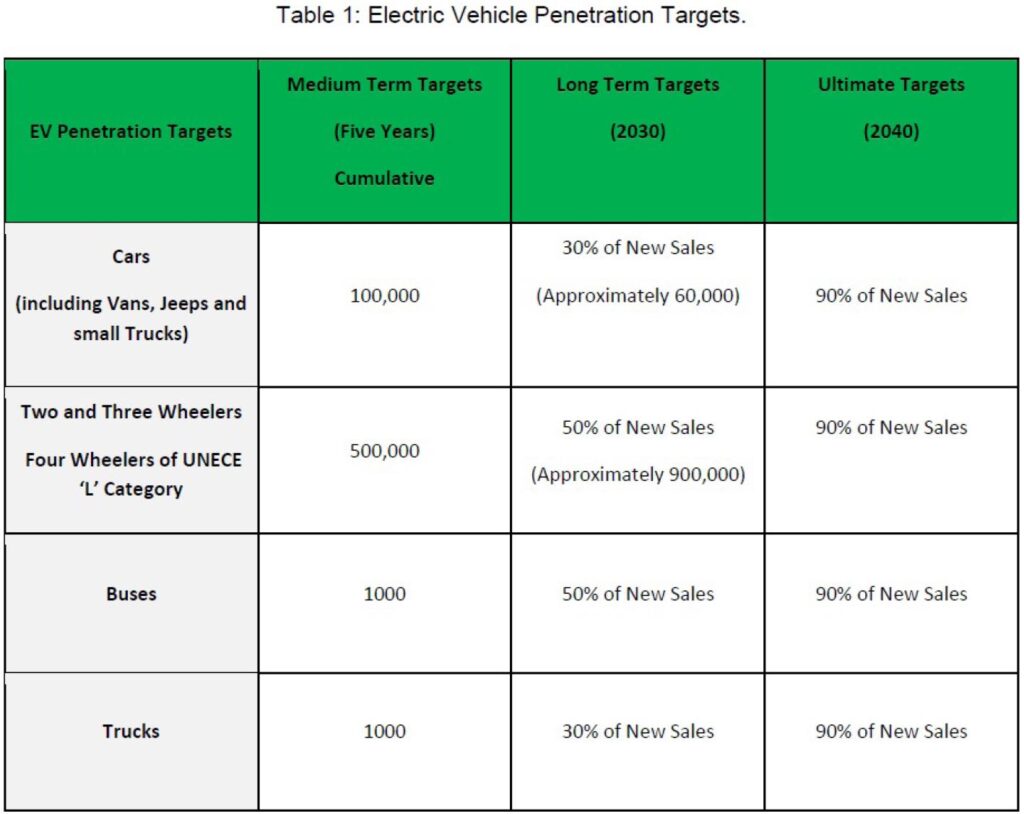 And now it appears that Pakistan may join the global race to convert transportation to electric vehicles. With the EV policy finally approved by parliament, Malik Amin Aslam is hopeful. He tells Profit that the EV Policy has come after months of rigorous work and lobbying, and that going back is not an option for the ministry, or even the future of the country. He is confident enough in the policy that he believes electric vehicles could be an everyday sight within a matter of months.
Endless possibilities
The great thing about new technology is that people do not necessarily use it as it is meant to be used. While Malik Amin Aslam says electric vehicles will be zipping around on the roads in a few months, what he might not know is that at least one electric vehicle is already making its way along the streets of Lahore, powered not only by electricity, but free, off the grid electricity. 
Zubair Khaliq, an engineer that runs Multiline Engineer, imported a Nissan Leaf back in 2016, much before even the semblance of an EV Policy was around. While the import costs meant spending a pretty penny, he is currently driving the car completely off the grid, charging it off solar panels he has installed on the roof of his office complex. 
The car gives him around 5.7 Kilometers per every kilowatt-hour (kWh) that he charges it. Calculating on the basis of electricity grid prices which are currently about Rs12 per kWh, that implies a cost of Rs2.11 per kilometer to run a Nissan Leaf, even if one were to charge it using the grid. By contrast, Pakistan's favourite car – the Toyota Corolla – gets an average of 12 kilometres per litre of petrol. Given the current cost of one litre at Rs111.74, that puts the fuel cost of a Corolla at Rs9.31 per kilometre.
Speaking to Profit, Christopher Robinson, an analyst for the US-based Lux Research, a data analytics and research company, said that not only were electric vehicles the future of transport, but electric vehicles sustained by renewable sources such as solar were vital. 

"Powering electric vehicles with renewable energy is the most sustainable transportation solution in the context of the environment. Emissions are only created during the manufacturing process and transportation of the vehicle and solar panels, and the overall carbon footprint is quite low. In a financial context, electric vehicles may not always be the lowest cost option" he said. 
There are other elements of course, Robinson points out that although battery costs have fallen dramatically, roughly 80% over the last decade, electric vehicles still remain more expensive than internal combustion engines.  
"However, they are typically cheaper to run as they are more efficient, fuel costs are lower (electricity is generally cheaper than gasoline), and electric vehicles require less maintenance. This means drivers, or fleet operators like buses and taxis, can see a financial benefit when considering electric vehicles."
"Lastly, the government can play a strong role in encouraging the adoption of BEVs. In countries with the highest rates of electric vehicle adoption, such as Norway and China, the government has offered generous financial subsidies for the purchase of electric vehicles as well as exemption from some taxes or registration fees" he ended.
 Antithesis
While the EV policy might seem like a shining city on the hill, the current players in the auto industry and the auto part makers are not happy at all. They have unanimously expressed reservations over the approval of the EV Policy, and have time and again said that they were not taken on board by the government on this.
Pakistan Automotive Manufacturers Association (PAMA) Chairman Sohail Bashir Rana has said that the cabinet may have approved the policy. but it will not be implemented right away without a say of Ministry of Industries.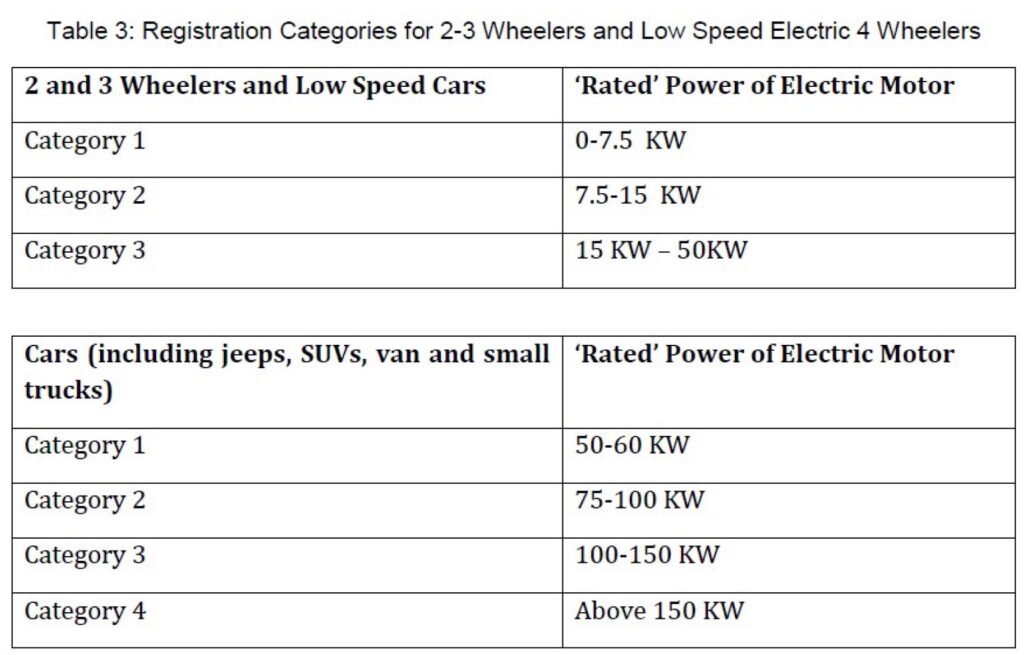 "There are a lot of reservations related to the low duties on the import of electric vehicles. Apart from the engine and transmission, almost everything is common between an electric vehicle and a common combustion engine car. If the duties are so low for electric vehicles, then who would manufacture in the auto industry?" questioned Sohail.
He reiterated that the policy is yet to be finalized and would change since it has a little say from the Ministry of Industries.
Meanwhile, Adeel Gauhar, who prides himself to be the only person selling electric vehicles in Pakistan, concurs that while the policy may look enticing, until the government finally issues SROs (Statutory regulatory orders), there are many catches.
Adeel Gauhar is partner at Jawad Corporation, which imports and sells Sunra Chinese electric bikes in Karachi and has a showroom at Karachi's Dolmen Mall. He has had very bad experiences related to custom duties, and has consistently been disappointed by the way things have been handled by government agencies.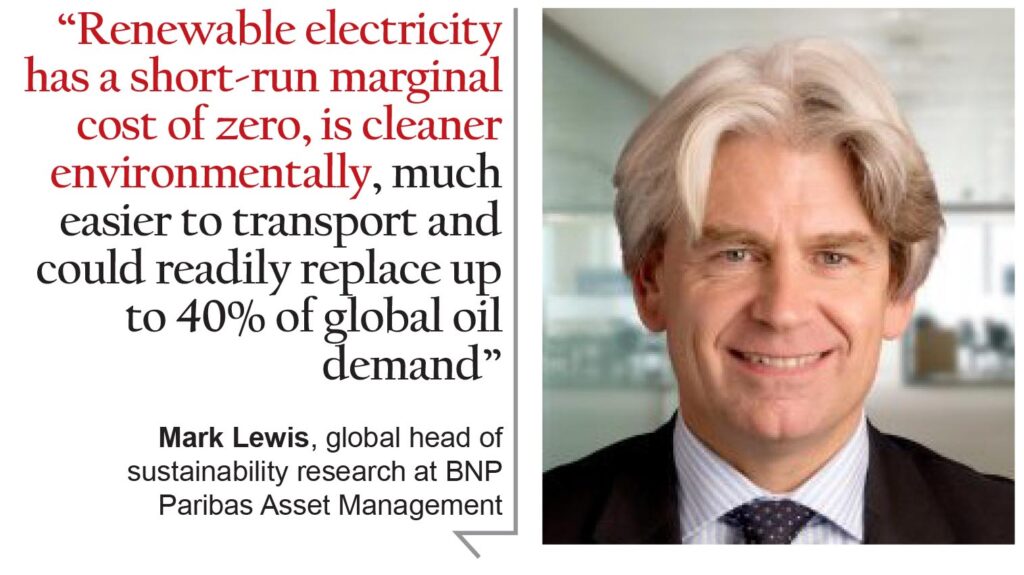 "If this policy is enforced in letter and spirit then I would be selling electric [bikes] at Rs90,000. The price stood at Rs140,000 at the moment," he said.
Asad Ali, a research analyst at BMA Capital, an investment bank and securities firm, does not think that EVs would be posing any challenge to the combustion engine in the near future for multiple reasons.
"People in the rural areas won't be buying EVs because they struggle to get electricity even for domestic use. Where will they charge these EVs?" he questioned. "Secondly, drivers in the Northern areas won't be fond of EVs either because you need propelling power in those areas and EVs don't have that," he said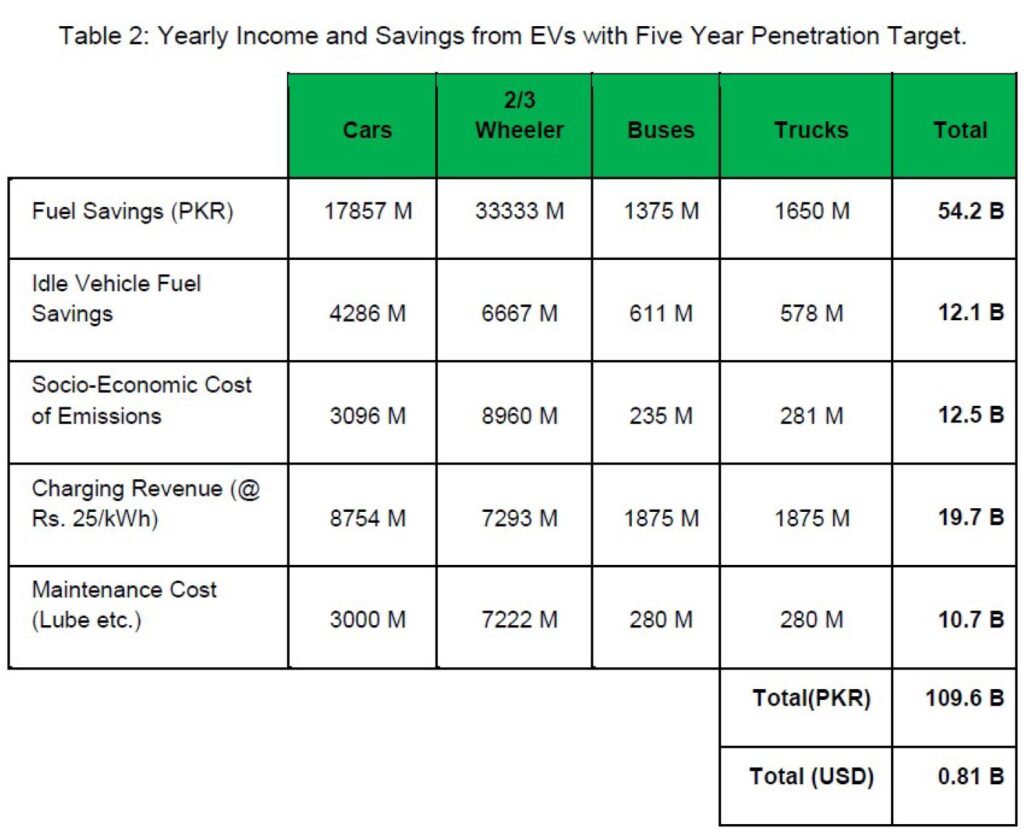 Moreover, Asad also thinks that there will be several nitty gritties in the final SROs by the government, which would not be as much enticing for people to invest in the EV business as it looks at the moment in the 'half baked' policy.
The inevitable 
However, Malik Amin Aslam said that there is no two ways about it, and EVs would be preferred because of the sheer environmental impact they would have. It does not matter to him who accepts or rejects or questions the policy. 
"Contribution to pollution by automobiles have a world average of 20% but our automobiles contribute 40% of the total pollution in the country. So this is a place we have to work on if we want to have lesser carbon footprints as a nation," he stressed. 

Sarosh Hashmat Lodi, Vice Chancellor of NED University in Karachi, who has been leading the research on electric vehicles, said that the advent of EVs was inevitable, and if someone was trying to hinder the technological change in the auto industry for any reason, they were committing a crime. It is not actually illegal to lobby against any policy, so perhaps the professor was speaking metaphorically.
Malik Amin Aslam said that all the stakeholders, including incumbent and new auto manufacturers, should come together and establish a consensus to create a roadmap to achieve the goal of 30% new sales by the year 2030 set by the Prime Minister.
At the same time, however, Norez Abdullah, CFO of Hyundai-Nishat Motors, is disappointed at the government for taking a completely different course of action after enticing new players in the country's auto fray.

"They should have let us know that they would be taking this direction for Pakistan's auto industry, then we might have come here with a different plan. Now we have invested on combustion engine assembly plant, and suddenly there is a completely different policy that may change the industry dynamics drastically," Norez said.
The Export Opportunity
One of the things that Malik Amin Aslam was most excited about was that not only would EVs help Pakistan reduce carbon emissions and oil import bills, but also offer an opportunity to tap into the Right Hand Drive (RHD) Electric Vehicles export market as well.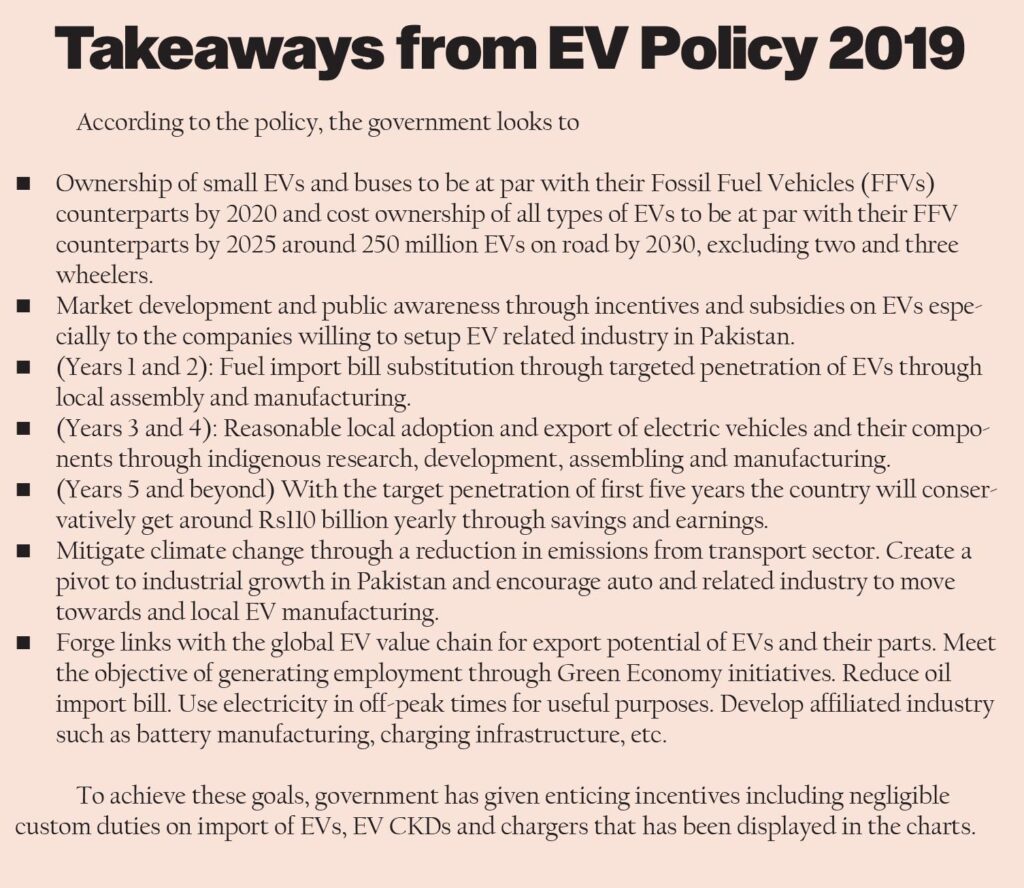 "We will also be using our cordial relations with China to help us establish export market for Right Hand Drive (RHD) Electric Vehicles. Most of the production in China are of LHD EVs, so we believe we can achieve that target to manufacture RHD EVs and export from Pakistan in collaboration with China," he said.
Moreover, he said that work has been done for the transfer of technology for manufacturing of batteries with China, and hopefully Pakistan would also be able to produce its own batteries for EVs.
"There are multiple options. There are swappable batteries and then there are solar powered batteries. We have multiple options in front of us, and we will work on that," he said.
He further said that EVs were more adaptable for localization as compared to Fossil Fuel Vehicles (FFVs).

"We will be able to localize EVs more as compared to combustion engine vehicles that have always been localized lowly and have never achieved their localization goals." At least half of the cost of a locally produced car is derived from imported parts – CKDs, which makes car prices prone to currency fluctuations.
He further said that it was now a matter of months that people would start seeing EVs on road. However, he said that initially the focus will be on two and three-wheelers, which are approximately 20 million in the country as compared to the 3 million four-wheelers (present road traffic in the country).
"In the next five years, we want to have 400,000 bikes and 100,000 three-wheelers on the road. Moreover, we will hopefully have brought 100,000 four-wheelers also by that time," he said.    
With additional reporting by Abdullah Niazi