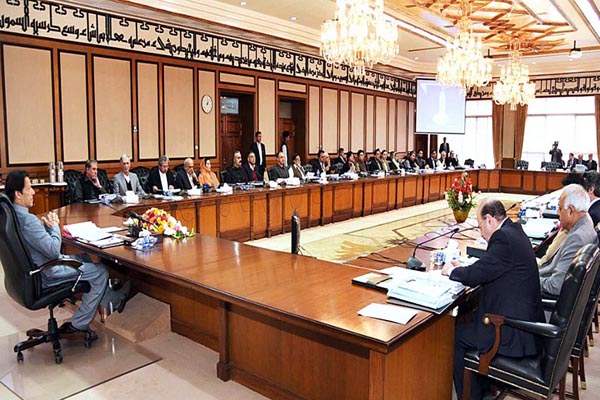 ISLAMABAD: Prime Minister Imran Khan Tuesday said since exports' augmentation had a vital role in the improvement of economy, facilitation of exporters and addressing their problems were among the government's foremost priorities.
Expressing these views while chairing a meeting of the government's economic team here, he said exporters should be provided hassle-free payment of refunds.
The meeting discussed in detail matters relating to refunds of businessmen, promotion of construction sector, particularly the progress on the construction of five million housing units for the low income people across the country and the launching of "Food Bank" programme in cooperation with a non-governmental welfare organization Akhuwat.
Advisor on Finance Abdul Hafeez Sheikh and Chairman of FBR Shabbar Zaidi briefed the meeting about the measures regarding the refunds to the exporters.
The prime minister referred to the complaints of some business circle regarding the new system of refunds and said measures should be taken for immediate redressal of these complaints.
He said the business community should be facilitated by all means to get them fully aware of the new system of refunds.
Chairman of Naya Pakistan Housing Authority Lt Gen (R) Anwar Ali Haider while briefing the meeting about the promotion of construction sector especially the progress on housing programme for low income people said a considerable progress had been made in that respect.
He expressed the hope that the first project consisting of 15,000 units under the housing programme would be formally launched very soon and the construction of housing units at least in three provinces would be started by the end of December.