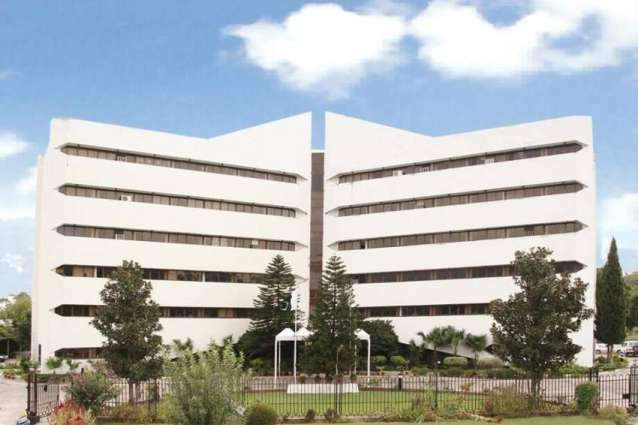 ISLAMABAD: The Ministry of National Food Security & Research has directed the Pakistan Agriculture Research Council (PARC) to present before the Board of Governors (BoG) a case related to the reinstatement of an alleged corrupt official.
According to documents available with this scribe, MoNFS&R Secretary Hashim Popalzia has asked PARC to withdraw the reinstatement of Nasir Mahmood Cheema, adding that his case should be placed in the BoG so that an appropriate decision could be taken in this regard, as desired by the Islamabad High Court.
Principal Scientific Officer Nasir Mahmood Cheema was accused of alleged corruption in a project titled 'Olive Cultivation in Pakistan'. After a proper inquiry into the matter, he was dismissed from service by a competent authority.
However, Cheema was reinstated with the approval of the BoG president on 17 January 2020.
Sources revealed that Cheema's reinstatement into service was hurriedly carried out by the PARC chairman and the BoG president, without taking into account the Islamabad High Court's order as well as an inquiry which was pending with the Federal Investigation Agency (FIA).
On knowing the facts that Nasir Mahmood Cheema has been reinstated into service, the ministry had called upon the PARC Chairman on 20 January 2020 to explain the case.
However, despite a lapse of over two weeks, neither did the PARC chairman submit Cheema's personal file/case nor did he justify the reinstatement.
It is pertinent to mention that Nasir Mahmood Cheema and a senior account officer Sakit Saleem were fired by the department after they were found guilty of corruption in an olive project.
The project was aimed at promoting olive cultivation in the country and for this purpose, high-quality plants worth millions of rupees were imported from other countries.
Talking to this scribe, PARC Chairman Dr Azeem maintained that the department was getting the legal interpretation of the contents of the [ministry's] letter so that an appropriate reply could be submitted.