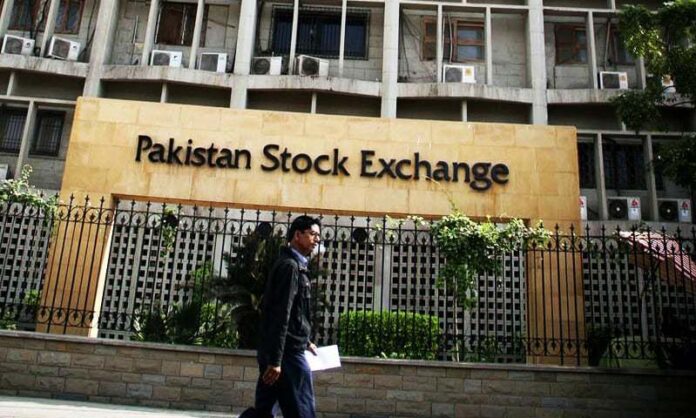 As confusion and uncertainty surrounded the investors at Pakistan Stock Exchange, the KSE-100 Index lost 1,487 points or 3.6pc during the outgoing week, representing the highest weekly decline in recent months.
During the outgoing week, a staggering sum of Rs276 billion was wiped off the market capitalisation at PSX. Foreign investors were net sellers in the equity market, offloading $4.1 million worth of shares.
Over the five trading sessions, the benchmark KSE-100 Index observed slight fluctuations in intraday highs and lows, but overall closed in negative territories.
Investors adopted extremely cautious behaviour after more headlines of mounting deaths due to coronavirus outbreak, a plunge in global crude oil prices, unchanged main policy rate by the State Bank of Pakistan at 13.25pc for the next two months, uncertain FATF decision and political uncertainty in the country.
During the week under review, the highest single-day loss was witnessed on Monday, as the index dropped 1,222 points or about 3pc.