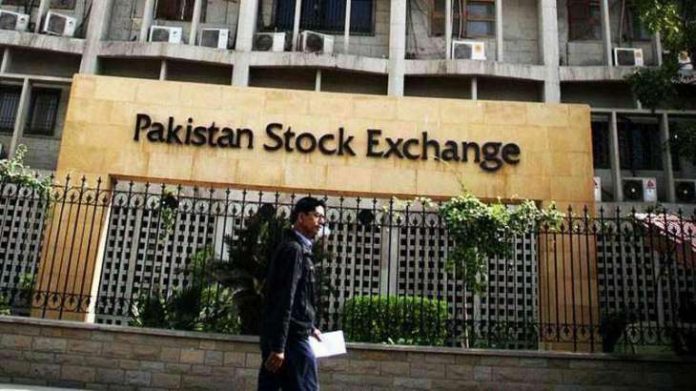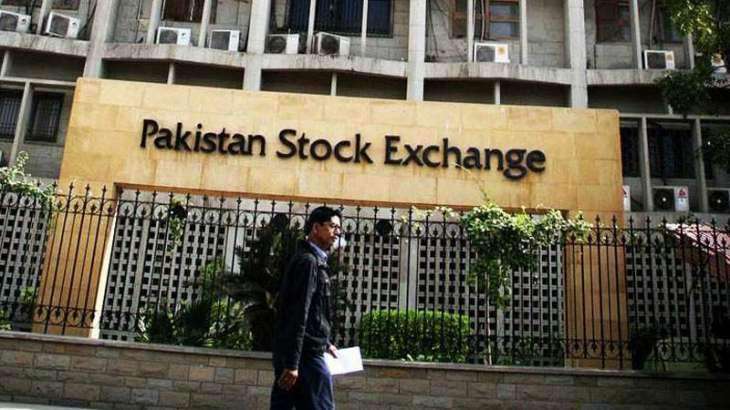 KARACHI: Bulls helped the Pakistan Stock Exchange (PSX) recover losses accumulated in the previous session, with the benchmark KSE-100 Index crossing the 32,000-mark intraday.
According to market analysts, optimism was witnessed following the International Monetary Fund's decision to give Pakistan a 'Rapid Financing Facility' worth $1.4 billion to confront the COVID-19 shock.
An analyst at Arif Habib Ltd said, "Positivity at PSX was due to a combination of factors, including a 5pc increase in the price of WTI Crude Oil, PIB yields trending below 9pc, and expectation of a further rate cut by the State Bank of Pakistan."
The KSE-100 Index began the session on a positive note, gaining 1,037.85 points to reach its intraday high at 32,009.12. It settled higher by 866.03 points at 31,837.30.
Among other indices, the KMI-30 Index gathered 1,593.78 points to end at 50,524.25, while the KSE All Share Index accumulated 455.44 points, closing at 22,647.97. Of the total traded shares, 243 advanced and 57 declined.
The overall trading volumes appreciated from 180.76 million in the last session to 205.15 million, with Hascol Petroleum Limited (HASCOL +3.34pc), Maple Leaf Cement Factory Limited (MLCF +3.85pc) and Unity Foods Limited (UNITY +0.28pc) topping the volume chart. The scrips had exchanged 20.40 million, 20.28 million and 11.78 million shares, respectively.
Sectors that painted the KSE-100 Index green included banking (+201.41 points), oil & gas exploration (+150.18 points) and fertiliser (+102.14 points). Among the companies, Pak Petroleum Limited (PPL +52.20 points), Fauji Fertilizer Company Limited (FFC +49.43 points) and Oil and Gas Development Company Limited (OGDC +45.00 points) remained the top positive contributors.
Adding 3.64pc to its cumulative market capitalization, the oil & gas exploration sector turned out to be the top gainer of the day, with Pak Petroleum Limited (PPL +4.17pc), Pakistan Oilfields Limited (POL +3.54pc), Oil and Gas Development Company Limited (OGDC +3.30pc) and Mari Petroleum Company Limited (MARI +2.93pc) ending with decent gains.
On the financial side, Pakistan Telecommunication Company Limited (PTC +2.21pc) announced on Thursday that its profit margin declined from 26.47pc in the first quarter of FY19 to 19.35pc in 1QFY20. The company's admin cost increased by 6.7pc while cost of sales surged by 8.49pc. PTC's earnings per share dropped from Rs0.39 last year to Rs0.24.