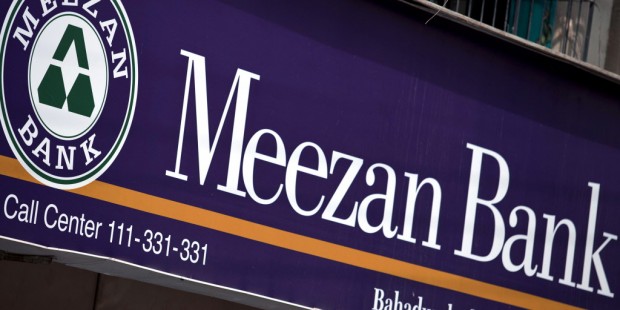 KARACHI: The Board of Directors of the Meezan Bank met on Tuesday to review the bank's performance and announce its financial statements on Wednesday for the first quarter ending March 31, 2020.
According to the financials, the bank's profit after tax increased to Rs4.94 billion in the quarter ending March 2020, as compared to the Rs3.05 billion in the corresponding period last year, showing a growth of 62.1pc year-on-year.
The bank's earnings per share (EPS) clocked in at Rs3.91, which is an increase from the Rs2.31 during the same period last year.
The bank didn't announce a cash dividend, in line with the State Bank's instructions to suspend dividend payouts for March and June quarters.
The bank's earnings were above analysts' expectations.
The bank's net spread stood at Rs14.71 billion, a 66.1pc increase from the Rs8.85 billion earned in the corresponding period last year.
However, on a quarterly basis, earnings remained flat, with net spread growth of only 8.1pc, due to a loss from associates amounting to Rs907 million. 
According to analysts, due to this, the 'other income' contribution to total income declined to 15pc, compared to 21pc in the corresponding period last year. 
Within 'other income', however, the bank saw higher capital gains at Rs722.8 million. Foreign exchange income also rose 130pc, to Rs963 million. The bank also saw lower provisioning expenses, at Rs1.6 billion.