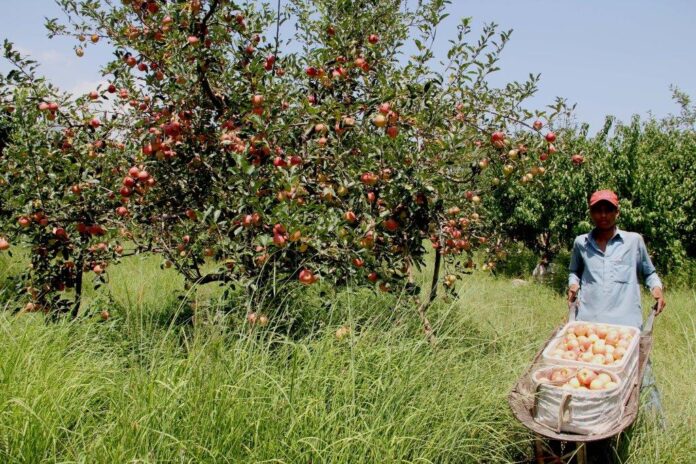 PESHAWAR: The Agricultural Research Institute Peshawar has initiated a project on an experimental basis to protect citrus fruit orchards from  fruit fly attacks using eco-friendly means.  
The project aims to increase fruit production, conserve the environment and protect humans from harmful effects of unsafe chemicals and pesticides. 
The Rs44.084 million worth project has been made the part of this year's annual development program, which will initially be implemented in three districts of Peshawar, Nowshera and Swat. 
Younas Khan, the project in-charge and Senior Research Officer at the Agricultural Research told Profit that traps have been imported from Australia and initially planted in orange orchards. "With these traps, researchers use chemicals that attract bees. The bees which sit on the trap die when they come in contact with the chemical," he said. 
He added that these traps would also protect people from the harmful effects of pesticides.  
Recently, the Provincial Assembly was informed that the increase in the number of cancer patients in Malakand Division was due to the spraying of chemicals on peaches and other fruits in the area. 
The Department of Agriculture currently uses eight traps which costs Rs16,000 compared to spraying pesticides which cost more