If you are Pakistani, and have not heard of High Output Ventures (HOV), you are not alone. Their website, which was being revamped for the longest period, only finally went live on August 12.
And just in time: because that also marks the Singapore-based venture capital firm's entry into Pakistan. Specifically, it is launching an early stage fund dedicated to Pakistan, that will be attached to its accelerator program, called HOV Accelerate. Unusually for a Pakistan venture capital fund, it will offer guaranteed funding for selected startups.
The point person for all things HOV-related in Pakistan is Omar Parvez Khan, partner at HOV, who is leading on the ground in Islamabad. Khan likes to describe himself as a 'homegrown' product of the Pakistani venture capital ecosystem. His resume certainly reflects that. Between 2015 and 2018, Khan worked as an auditor at PricewaterhouseCoopers (PwC), becoming an expert on all things financial. 
Around the same time, he started to moonlight as a fundraising consultant for startups. By his own account, he must have worked with almost 50 startups during that time period, helping them understand financials, evaluation, and negotiating on their behalf for investors. In 2018, he worked as an investment professional at Lakson Investments Venture Capital, before switching to HOV just this August (the job is so new, that his picture is still up on the Lakson website). 
Lakson Investments Venture Capital has an estimated fund size of Rs1 billion (~$6 million); one can comfortably say that Khan is overseeing a relatively smaller fund now (the specific point person for the accelerator is Mamood Mirza). HOV Accelerate is opening up applications for its first cohort in the week ending August 14, and will recruit up to 10 companies in its first batch, which will start in October 2020. The second batch is expected to start in February 2021. All of the cohort's startups will receive up to $50,000 each in investment from HOV Accelerate.
Now, Khan could not explicitly say the size of the fund to us, for legal technicalities, but thankfully, at Profit, we are skilled in the art of multiplication. Around 20 startups with $50,000 each basically means a $1 million accelerator.

Which now leads to the question that you are probably thinking: exactly what is a $1 million accelerator in Pakistan going to achieve anyway? What are its goals? Let us take a look.
But first, what is High Output Ventures? 
The origins of what was to become HOV started in 2008. Usman Sheikh, a Pakistani who has studied at the National University of Singapore, set off on a career path as a serial entrepreneur. He started a venture builder or 'Co-found', under which Sheikh would build companies, and then sell them in the Singapore. Typically, Sheikh would provide funding, and in some cases also provide specialists or developers. In other cases, Sheikh would literally come up with an idea, and hire a team to just execute that idea and build that company. One of the success stories that came out of this space was Hatch Media, a company founded in 2008 that was successfully acquired by one of the biggest advertising companies of the Philippines, United Neon Advertising in 2013.
The venture builder aspect was formalized into High Output Ventures in 2014, with Sheikh at the helm as managing director. This became the first arm of the company. The second arm is seed investments. Typically, HOV has focused on seed investments in SaaS (Software as a Service) companies such as food startup CellAgricell.ag, investment help Reit Screener, and testing service Testrise in Singapore.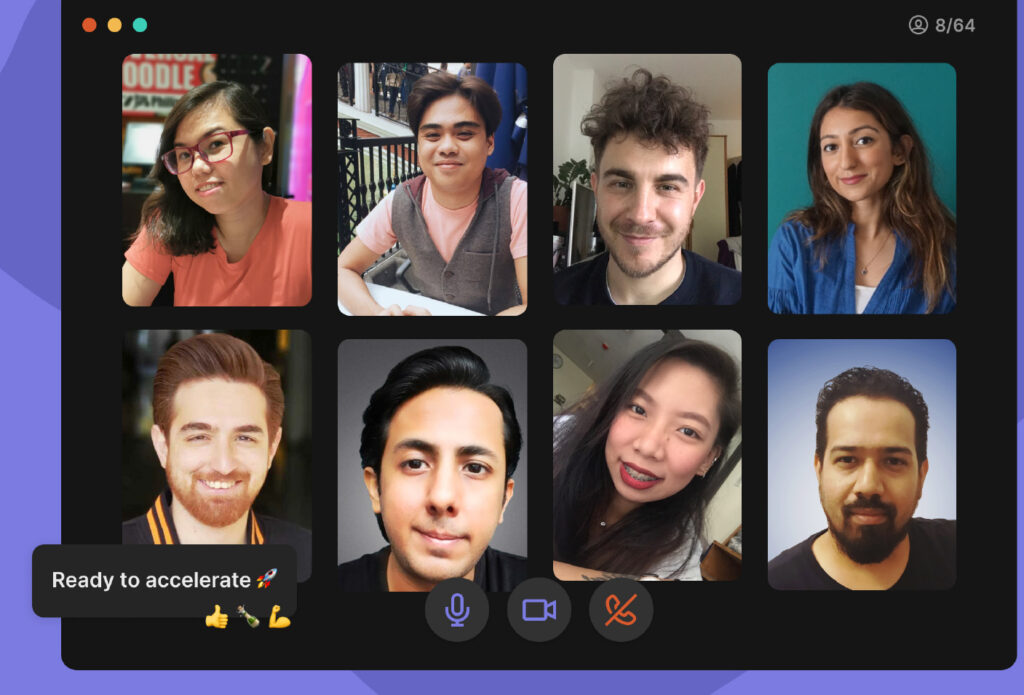 Sheikh is a regular visitor to Karachi, where his parents live. But increasingly, and particularly this year, Sheikh visited Pakistan, to try and get a sense of the startup culture here. Sheikh and his team talked to around 60 startups and their founders. In fact, this year one lucky company actually saw its term sheet result in an investment process, which represents the first time HOV has made a seed investment in Pakistan (which HOV will disclose at a later date).
Why so hush hush? That is because the seed investment, or the second arm, is not what HOV wants to focus on when it comes to Pakistan. It is the third arm, or the accelerator, that HOV is pouring its interest into for this country. This accelerator is solely dedicated to the Pakistani market for its first year. 
"Right now, our focus is completely on the accelerator. So that's the message that we're sending out right now, because our applications we launched this week at the end of this week," says Khan. "My priority is basically looking after the launch and the first cohort of HOV Accelerate."
The $1 million is the amount set for the 20 companies in the first year, as the accelerator is still in its early stages, which is why Khan refers to them almost as pilot projects. According to Khan, HOV has spoken to venture capital firms in East Asia, such as Golden Gate, for larger funds in the future, but has kept the initial size limited for now. 
Of that $1 million, around half is supplied by HOV itself, while the other half comes from limited partners. Khan could not disclose the limited partners' names, but did say that one was an angel investor, while the other was similar to HOV, was based in Europe, and also worked in private equity. Crucially, Khan explained, "While they have a Pakistani background, their exposure to the Pakistan venture capital has been limited….So this is also their first sort of foray into proper VC in Pakistan. And I think that's one of the reasons why they were keen on this,  because I think they were thinking along similar lines and they thought that they liked the HOV team, and they just said, we will give you this, put in money here. Then this will be our entry into Pakistan as well."
The current VC and Accelerator landscape
To get a sense of where to place HOV, it helps to take a step back and consider the Pakistani market. Startup culture and entrepreneurship as a 'concept' really began to take off post-2014, after 3G and 4G licenses were auctioned off, fuelling greater mobile internet connectivity. The country has close to 800 or so startups, most of which are concentrated almost exclusively in the cities of Lahore and Karachi.
There has also been a boom in local funding, particularly concentrated in the late 2010s, to fuel the startup scene. Of course, there is Sarmayacar, founded in 2016 by Rabeel Warraich, which raised $30 million. Then there's Kalsoom Lakhani's i2i Ventures, created in April 2018, which has raised another $15 million for Pakistani startups. There's also Indus Valley Capital, created in May 2019 by Aatif Awan, that has around $15 million as well. And there is the $20 million Fatima Gobi, founded in March 2019, which is a partnership between Ali Mukhtar, CEO for Fatima Ventures and Jamaludin Bujang, managing director for Gobi Partners.
HOV began to notice a trend. Once they pulled up the data for between 2017 and 2019, they realized that that smaller VC cheques in Pakistan were actually decreasing, while bigger VC cheques were increasing. "One of the reasons, is of course, this popping up of all these VCs that almost all have found the sweet spot in Pre-series A, which is sort of $300,000 to $1 million cheque sizes," says Khan
For context, angel investing is the first bit of money an entrepreneur raises from investors. Globally, that amount comes to less than $500,000 per investment. The next stage is Seed Funding, which typically involves investments of under $1 million. Series A investments are typically anywhere between $2 million and $10 million.
While Pre-Series A funding had all been taken care of by these other venture capital firms, HOV recognized a gap: who was watching out for all those startups that perhaps were not ready for that $300,000 or $500,000 cheque yet? 
This is how Khan describes the startup that fits the bill: "So we're looking at those sort of people who have been running companies, or a lot of local founders who have been building good companies with very limited resources because capital availability has been an issue since the get go. So we're looking at companies that've been operational for maybe one to three years and they built a decent company, but now they can't grow further because they need a little boost in capital and help, but they're not big enough for the $200,000 plus cheques." 
Essentially, HOV sees this as a kink in the deal flow model, that they can help solve. Plus, it is a win for them as well. "If there's funding in that spot, then that means that we can find some good companies at good valuations, which will of course have give us a better, bigger upside going forward." says Khan. 
For his part, Khan thinks the timing is right. He mentions that HOV spoke to X, the founder of the 550 durians, the largest venture capital firm in Indonesia. X said that perhaps investing in Pakistan was little too early, but that if he were to do it, he would do 20 cheques. "We had already planned it[giving out 20 cheques before we talked to him, so that was a bit of validation for us…that is the coolest part of our accelerator."
Why HOV? 
The other thing that sets HOV apart is that it is an accelerator. Pakistan has several incubators, but actually few accelerators. Now, incubators support startups in their early stages of the company: think the Nest i/o in Karachi. An accelerator on the other hand supports startups that already have some kind of growth and actionable plan.  Currently there are only two accelerators in the country: i2i Accelerator, which has existed in Pakistan since 2011, and PlanX, which is a Punjab Government initiative founded in 2014. 
HOV Accelerate differentiates itself from its competitors on the basis of three metrics. First, no accelerators offer guaranteed funding. Even if one looks at the model of i2i Accelerator, the four month program essentially runs as a kind of competition, after which a handful of companies actually make the cut and receive funding. HOV flips that: "Basically, as soon as we have our first cohort, we're going to give them the first tranche of funding and we're going to start the program," says Khan. 
This makes HOV Accelerate similar to Y Combinator, or 500 Startups, according to Khan (a bold claim, considering HOV is operating a miniscule fraction of the size). Still, the basic model holds. 
Second, the accelerator plans to leverage its existing HOV structure. Says Khan: "We already have a pretty decent setup in corporate ventures itself in Singapore, we have 150 employees…we have a big developer team. We have engineers, we have designers, we have a lot of people who we can just use internally with whatever help these startups need."
HOV Accelerate promises to create a more personalized and tailored experience for startups, rather than just the blanket training or vague workshops offered in similar accelerators.
Khan is motivated it seems by his own personal experience as the virtual chief financial officer for cohort companies at i2i Accelerator. While he offered his own financial expertise, cultivated from years as an auditor, he was curious why that was not being replicated in other areas. "Why don't they have an expert for legal? Why don't they have an expert for product design? Why don't they have experts for marketing? Why don't they have an expert for HR? Why is everything else generally taught? And why is only finances really taught in a consulting sort of manner?"
That is why at HOV Accelerate, Khan wants to create 'bespoke' model, where the needs of a particular startup are addressed on an individual basis.
Third, if a few companies show promise in the accelerator, then HOV plans on potentially providing funding through its seed arm, which is on a rolling basis.
Locals, please apply
When you think of the typical Pakistani founder that receives funding, what springs to mind? Are they typically young? Have they studied abroad in fancy undergrad schools? Have they worked in prestigious global companies?
Some of the venture capital funds listed previously have been founded by extremely successful Pakistanis who have worked and studied outside of Pakistan. And it is no coincidence, that some of the startups that have received funding sort of mimic that. Forget local funds–even global funds tend to favour Pakistanis who have some experience not in the country.
Khan does not dispute that founders from abroad have a certain edge. " When we talk about quality, we're usually talking about the quality or the exposure a founder has had, because that then reflects how mature they are, and how knowledgeable they are, not just in like building a business, but of the VC space and how that works. So someone who has spent time, for example, in a company in Silicon Valley, even as an employee, and they have come back to start a business here, their mindset is different."
And yet, HOV Accelerate, again, wants to buck the trend and challenge that conventional thinking. Perhaps Khan's own perceived 'homegrown' attitude, and experience working with startups in Pakistan, has led him to think otherwise. "Local founders have their own qualities. They have the grit, they have the determination," says Khan.
All they need is the right push, and the ability to learn how to manage their cash. "You'll find a lot of startups that have raised $200,000 in the past, but they actually couldn't do much with it because they didn't have a finance background and they didn't have the exposure to how things work. They didn't have the proper processes in place, so they just burnt that money and they really didn't get anywhere," says Khan. 
Hence, the accelerator, which will serve as the growth-engine-cum-crash-course for local startups looking to understand how to grow that $50,000, and actually get comfortable with money.
Initially, HOV Accelerate was 'industry-agnostic'; however the Covid-19 pandemic put an end to that approach. Khan says HOV is still relatively agnostic, but will look at how companies weathered the pandemic, and if their fundamentals are ok. This might mean a lean towards e-commerce, health tech, or remote-work companies, and perhaps a shift away from tourism or travel oriented companies. 
Says Khan: "We are actually reaching out to other VCs as well, downstream VCs and asking them which industries are they looking at right now? Because our main goal is to churn out these polished companies, which are ready for investment for bigger cheques."
The future
HOV plans to use this particular accelerator as a jumping board for a whole host of other regions. If the model is successful, and once the accelerator has five to six cohorts under its belt, then HOV will have some kind of track record to show, according to Khan. That way, they can replicate this model and expand it in places like Thailand, Malaysia, the Philippines, but also look west, towards Egypt and the Gulf region. Rough discussions for the next kind of fund have been around $5 million to $10 million. 
Can this bitesize model–finding small startups and grooming them for the next stage with just $50,000–actually take off? Khan is confident in his plans: "In a market like Pakistan, right now, there's a lot of room for very general sort of high growth businesses. And that's why we're not limiting ourselves."